Name:Japan-UK Research and Education Network for Knowledge Economy Initiatives (RENKEI)
Established in:2012 (Tohoku University is one of founding members.)
Member Institutions: 12 Universities from Japan and UK
(Japan)Tohoku University, Nagoya University, Kyoto University, Osaka University, Kyushu University, Ritsumeikan University
(UK)University of Edinburgh, University of Leeds, University of Liverpool, Newcastle University, University of Southampton, Durham University
Website:British Council Website
RENKEI is a bilateral consortium that was formed in 2012 by leading universities from Japan and the UK under the support of the British Council. Its aim is to encourage knowledge transfer and research collaboration not only between the two countries but also between the higher education and industry sector. The participating universities in RENKEI are forming pilot projects for collaboration in three main areas: technology and knowledge exchange with industry, student mobility, and universities' social engagement.
Activities
RENKEI member universities have been delivering working groups in cooperation with businesses in order to explore new and original forms of collaboration between industry and academia. In some projects, participants can receive financial supports for traveling from host university and/or Tohoku University.
Annual Report 2019-2021(PDF at British Council's website)
Experience story by a participant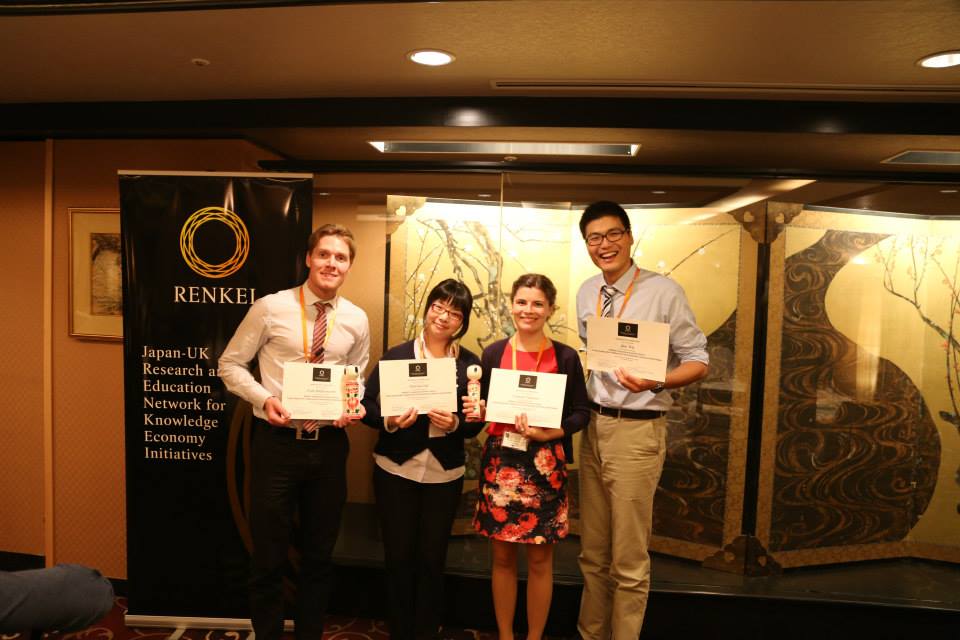 I participated in the RENKEI Summer School hosted by Tohoku University which had the theme "Energy supply within traditional and environmentally conscious growth models". The participants were students from Japanese and British universities making this a cultural diverse assembly. The School consisted of interdisciplinary lectures from prestigious guest speakers and field trips to facilities related to the School´s theme including; municipal solid waste incineration power plant, Toyota manufacturing plant and a Tsunami stricken area. Together they combined for a very insightful and informative experience regarding the various and complex aspects of energy systems and its implication within society. The School was concluded with a group work where groups were faced with the challenging task of designing an energy system for a city and each group presented their proposal in front of audience of professors and professionals. Overall the School and its activities were of high standards and made for a challenging yet enriching and fun experience, both from academic and social perspective. I recommend anyone interested in improving ones perspective and strengthening ones international experience to participate in one of the consortium programs.(Ivar Baldvinsson)
Past Events
Activity Report by British Council

Contacts
Global Engagement Division
TEL: +81-22-217-5578/6182
Email:kokusai-k

grp.tohoku.ac.jp