Let's reconnect with Tohoku University and your classmates through Tohoku University Alumni Network. This platform bringing you the latest Tohoku University alumni stories, programs and events, news, and helps you keep close with Tohoku University wherever you are. Click here to access
Information for the Alumni
---
Tohoku University 115th/100th Anniversary Year-End Exchange Month Campaign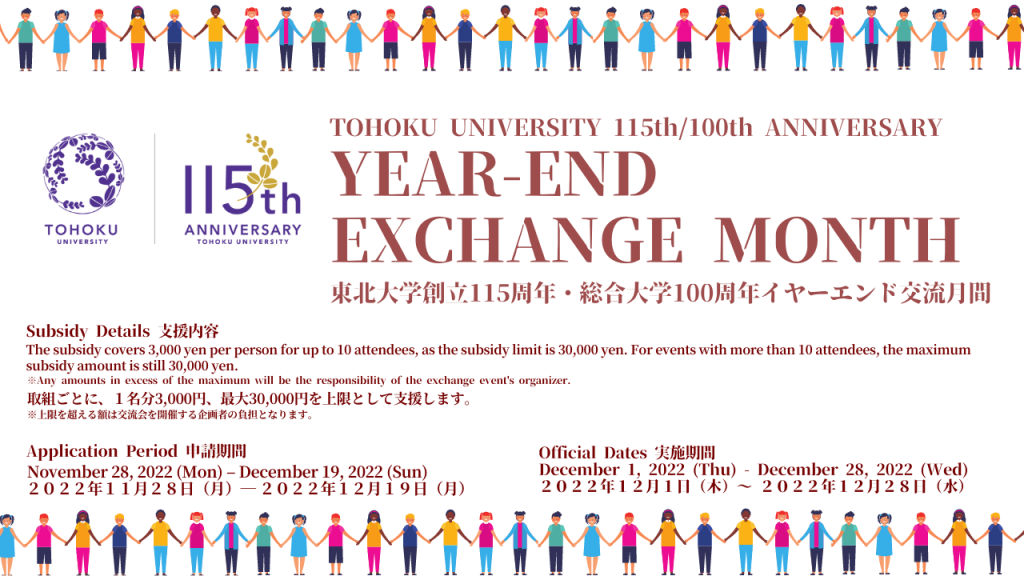 ---
Tohoku University 115th/100th Anniversary Year-End Event (HYBRID)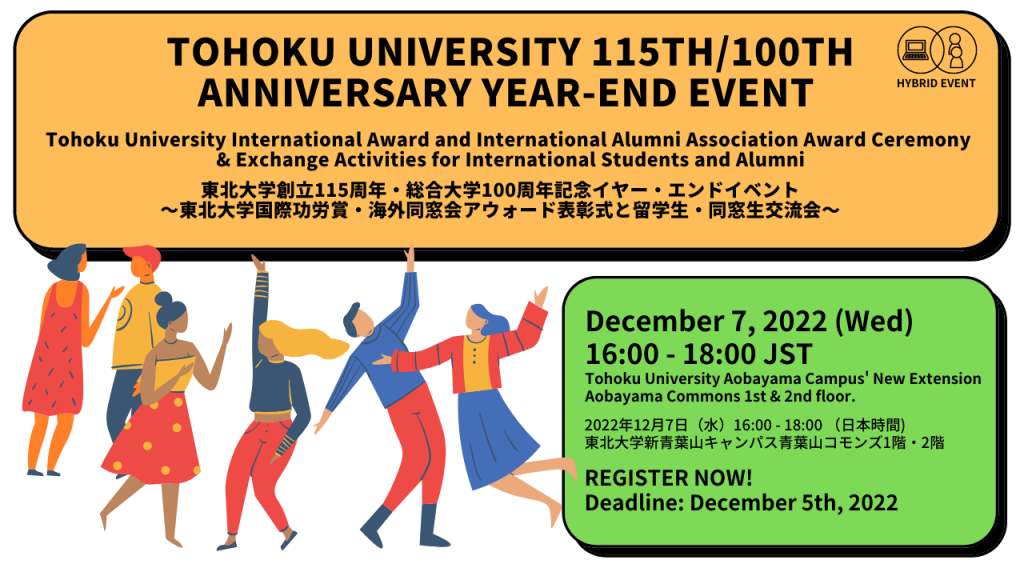 ---
Winner Announcement of Tohoku University International Award and International Alumni Association Award

The winners of the "Tohoku University International Award and International Alumni Award" were announced on Saturday, October 1, at the "Tohoku University 115th and 100th Anniversary Commemorative Festival" held at the Tohoku University Centennial Hall (Kawauchi Hagi Hall).
People who have enhanced Tohoku University's international presence through their international efforts are recognized with the "Tohoku University International Award." The "Tohoku University International Alumni Association Award," on the other hand, is granted to an international alumni association that has a significant activity.
The Executive Committee for the 115th Anniversary of the University's Founding and the 100th Anniversary as the Comprehensive University conducted a thorough screening process to choose the winners of both categories. >>Click here for details
---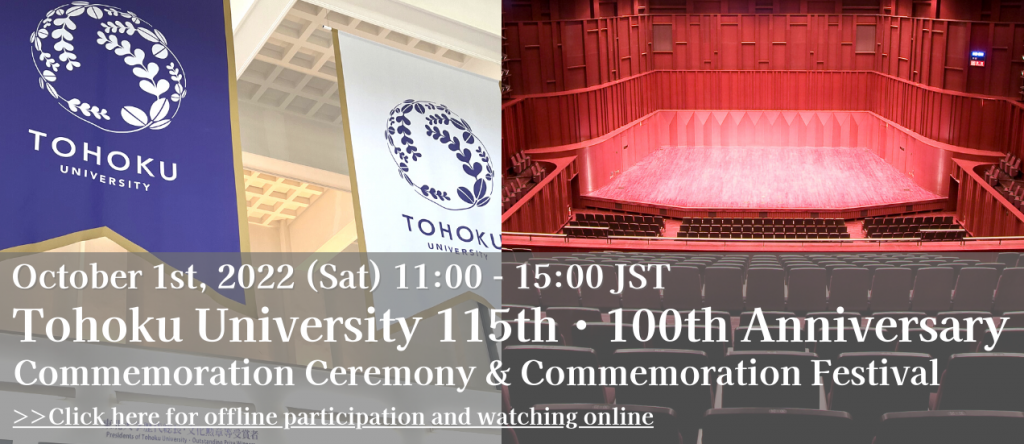 For further information related to Tohoku University 115th Founding Anniversary and 100th Anniversary as comprehensive University, please access official website below.
<Japanese website>   <English website>