Name:Japan-UK Research and Education Network for Knowledge Economy Initiatives (RENKEI)
Established in:2012 (Tohoku University is one of founding members.)
Member Institutions: 11 Universities from Japan and UK
(Japan)Tohoku University, Osaka University, Kyushu University, Ritsumeikan University, Keio University
(UK)University of Edinburgh, University of Leeds, University of Liverpool, Newcastle University, University of Southampton, Durham University
Website:British Council Website
RENKEI is a bilateral consortium that was formed in 2012 by leading universities from Japan and the UK under the support of the British Council. Its aim is to encourage knowledge transfer and research collaboration not only between the two countries but also between the higher education and industry sector. The participating universities in RENKEI are forming pilot projects for collaboration in three main areas: technology and knowledge exchange with industry, student mobility, and universities' social engagement.
Activities
RENKEI member universities have been delivering working groups in cooperation with businesses in order to explore new and original forms of collaboration between industry and academia. In some projects, participants can receive financial supports for traveling from host university and/or Tohoku University.
Annual Report 2019-2021(PDF at British Council's website)
Experience story by a participant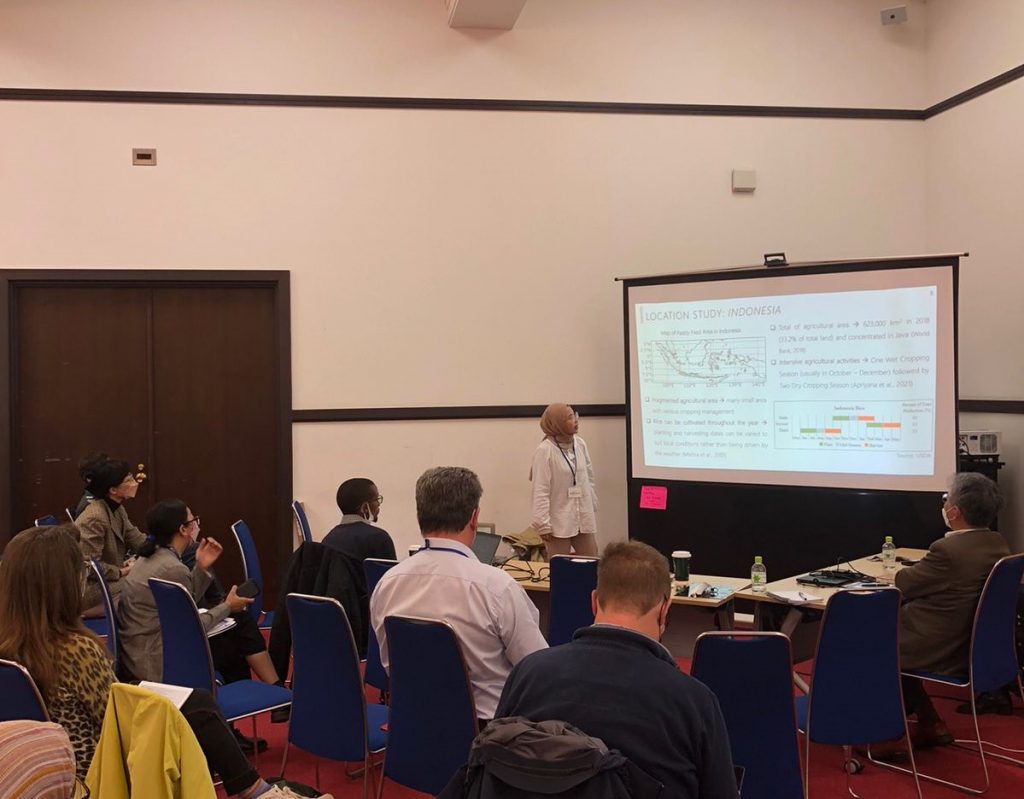 I am pleased to be a part of the RENKEI fellowship programme and Winter School for Early Career Researchers (ECR) to celebrate their tenth anniversary. The programme, which focuses on climate adaptation and resilience, is run by universities in the UK and Japan from the middle of 2022 to early 2023, with Kyoto University's Winter School (November 28 – December 2) serving as the key event that allowed all participants to meet in person. The Winter School offered a variety of activities, including lectures by renowned professors and experts, poster presentations and discussions with researchers from various fields, field trips to the Disaster Prevention and Mitigation Research laboratory and flood damage defense facilities in Kyoto.
Not only am I able to gain new perspectives and knowledge during winter school through the lectures, poster presentations, and discussion, but I also meet a lot of wonderful people who have become friends and colleagues. I also received a lot of feedback on my research, which helped me improve both myself and my work. I learnt from the field trip and excursion how important it is to draw lessons from historical disasters and develop effective preventative, mitigation, and adaptation strategies while preserving the value of the area and cultures. This school also highlights the value of interdisciplinary study and cooperation among specialists to comprehend climate adaptation and resilience in a variety of disciplines, such as food production and security, the subject of my PhD research.
Additionally, the relationships formed throughout the Winter School and RENKEI programme with numerous experts and fellow ECRs is the advantage that will continue to deepen even after the program has concluded, for example by occasionally exchanging emails and messages. I am fortunate to have this opportunity at such an early stage in my career as a researcher, and I will be happy to keep in touch and, hopefully, expand our collaboration in the future.
(Amalia Nafisah Rahmani Irawan, PhD student at Graduate School of Environmental Studies)
Past Events
Activity Report by British Council

Contacts
Global Engagement Division
TEL: +81-22-217-5578/6182
Email:kokusai-k

grp.tohoku.ac.jp