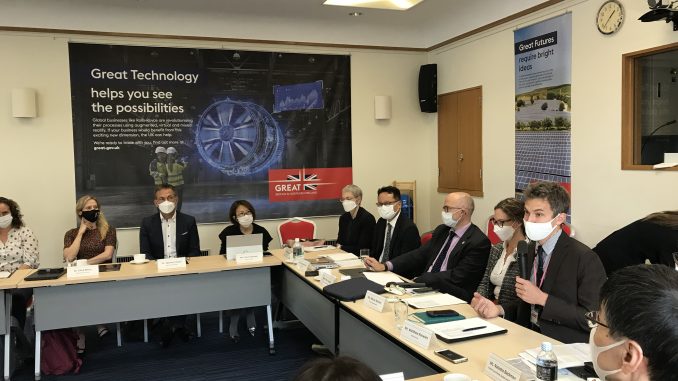 Executive Vice President Toshiya Ueki attended the annual RENKEI (Japan-UK Research and Education Network for Knowledge Economy Initiatives) Steering Committee Meeting at the British Embassy in Tokyo on September 29.
RENKEI is a bilateral university network in which 12 universities, six each in Japan and the United Kingdom, share knowledge and conduct joint research, working to strengthen collaboration with various stakeholders such as governments and industry.
The RENKEI Steering Committee Meeting is an important meeting where the directors and vice presidents of member universities gather to discuss the network's future management and direction. For the first time in three years, the meeting was held in-person, with 24 representatives from Japanese and British member universities participating.
Society today is facing a range of issues that could not have been predicted when RENKEI was established, such as the spread of COVID-19 and changes in the geopolitical situation. In addition to discussing the network's current joint research themes of Climate Change and Health, the participants also engaged in a lively discussion on new areas that should be tackled. There was also a discussion on creating opportunities for student exchange that are expected to arise in the future.
After opening remarks, Newcastle University reported on the progress of an early-career researcher exchange program in the field of climate change, which is being implemented as part of RENKEI's 10th Anniversary Grant Project. Participants were also introduced to the main event of this project, a Winter School to be held at Kyoto University from November to December this year, where early-career researchers and senior-level researchers, who will serve as mentors, will be able to work together in-person for about a week.
On the following day, an event commemorating the 10th anniversary of RENKEI's founding was held at the International House of Japan in Tokyo, with approximately 60 participants from member universities, government agencies, and industry.
To open the event, the Ambassador of the United Kingdom to Japan, Julia Longbottom, and State Minister of Education, Culture, Sports, Science and Technology, Yosei Ide, both addressed the importance of cooperation between the two countries through this framework and their expectations for future activities.
Next, representative researchers reported on the achievements of the joint research projects being conducted through RENKEI on the two themes of Climate Change and Health.
Participants then enjoyed working together on a range of activities, and in the afternoon, under the theme of approaching global issues through collaboration with multiple stakeholders, a case study was introduced by a corporate executive who graduated from a RENKEI member university. A panel session was then held with speakers from industry, academia, and government, including a representative from an American non-profit organization engaged in industry-academia collaboration.
The RENKEI Steering Committee Meeting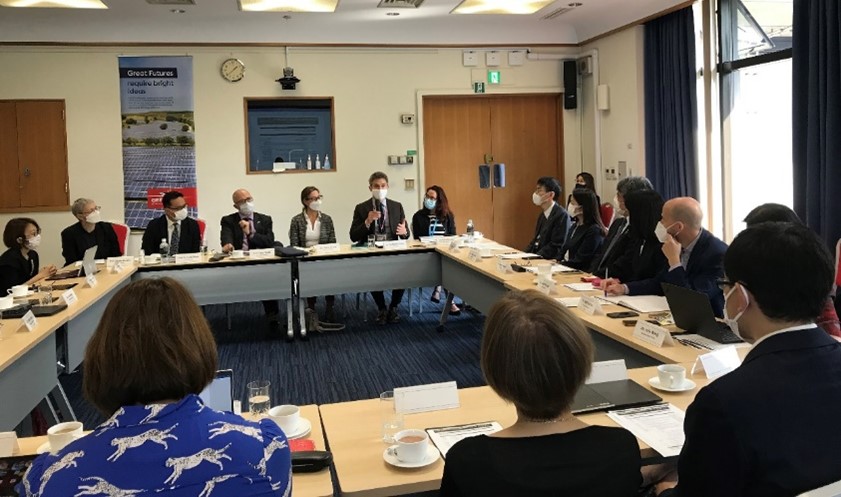 EVP Toshiya Ueki addresses the participants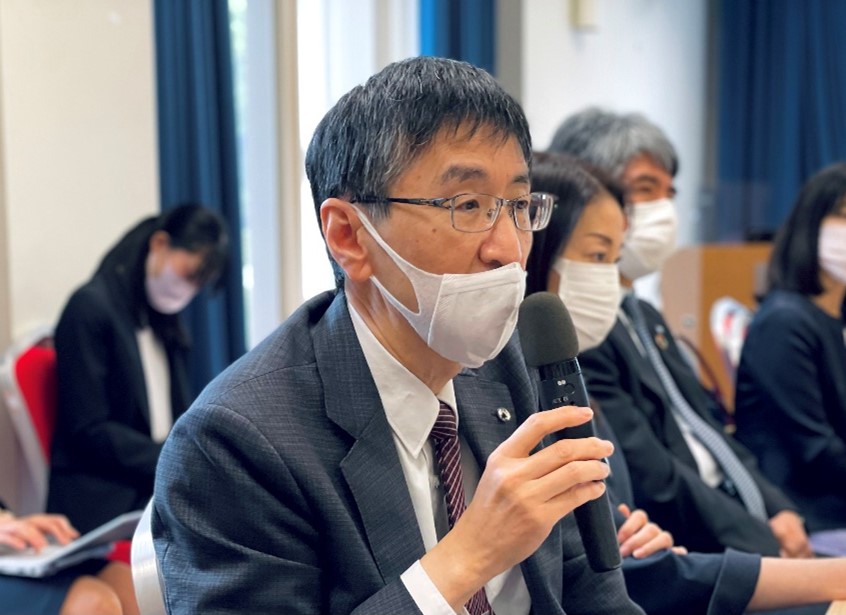 The RENKEI 10th Anniversary Event. Photograph courtesy of the British Council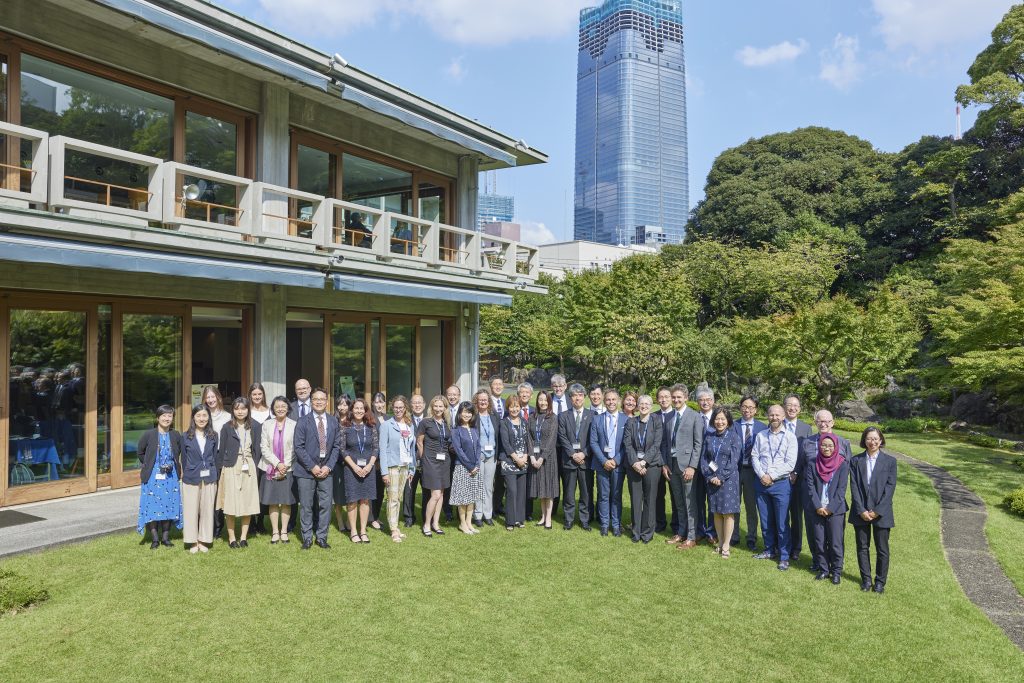 The RENKEI 10th Anniversary Event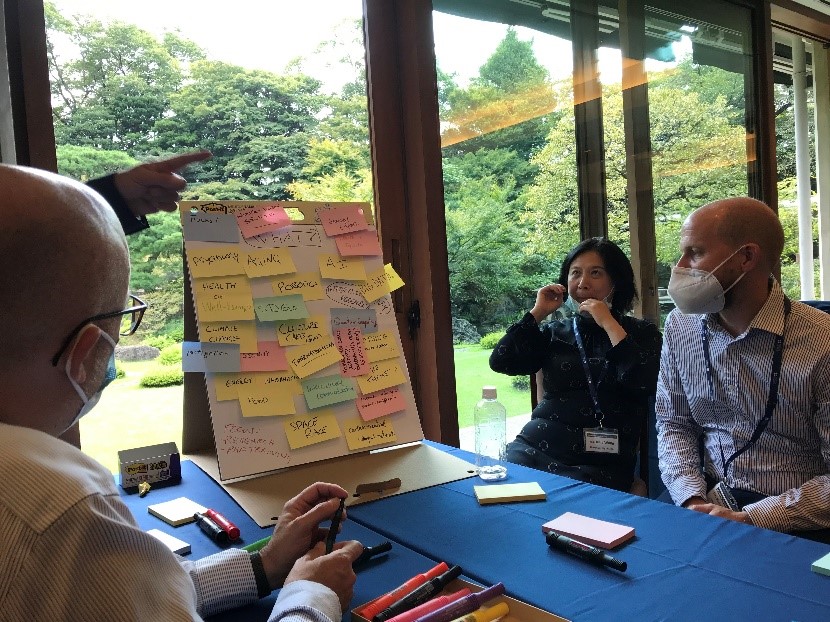 Contact:
Tohoku University Global Engagement Division
Tel: +81 22 217-5578
Email:kokusai-k@grp.tohoku.ac.jp