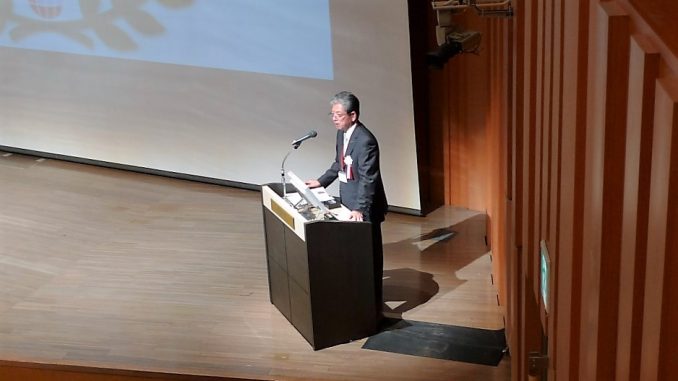 On March 3rd, 2015, Chiba University held the 5th Japanese-Russian Forum of Rectors (Organizer of Japanese side– Tohoku University, Organizer of Russian side, Moscow State University) at the Tokyo International Exchange Center, with 26 Japanese and 11 Russian universities in attendance.
The forum gave attending universities the chance to discuss issues such as the accelerating academic environmental changes taking place alongside new global developments, and exchanged opinions on issues that both Russian and Japanese universities have experience and knowledge on, as well as discussing plans for future education and research exchanges between universities in the two countries, and aimed to strengthen their partnerships.
The forum began with a keynote lecture on the forum's theme "University and society – Role of universities in society", followed by presentations on the sub-themes of environment and food. Additionally, there were presentations on exchanges between member universities, as well as presentations on the Re-Inventing Japan Project from universities chosen to be part of the project.
At the end of the forum, a communique summarizing the agreements adopted to date was signed by the presidents of the two organizing universities (President Satomi and Rector Sadovnichy), as well as the president of the host university(Chiba U.), President Tokuhisa.
Tohoku University has served as the organizer of the Japanese members since the second forum in 2010.
In addition, President Satomi and Rector Sadovnichy signed an agreement regarding the relocation of Tohoku University's Russia Office within Moscow State University, as well as the possibility of the establishment of a Japan-Russia Joint Research Institute.