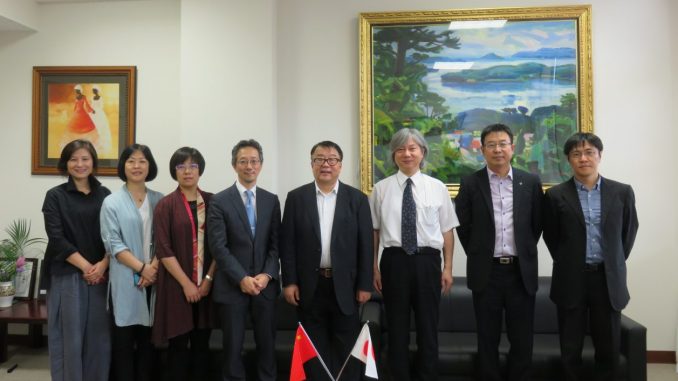 On September 28, Professor Zhang Jifeng (Vice-chairman, Chinese Alumni Association Management Committee) from the Institute of Japanese Studies, the Chinese Academy of Social Sciences (CASS) paid a courtesy visit on Associate Executive Vice President (for International Affairs) Masahiro Yamaguchi. Professor Jiro Akita (Dean, Graduate School of Economics and Management) was also in attendance, where they discussed education and student exchanges between China and Japan.
The Institute of Japanese Studies, founded in 1981, is a comprehensive professional organization, which carries out research on modern Japanese economy, society, culture and foreign relations as well as a variety of other fields. In 2008, they concluded an academic exchange agreement with Tohoku University.
Following the discussion, a tour of the University Archives and the Lu Xun classroom were carried out.