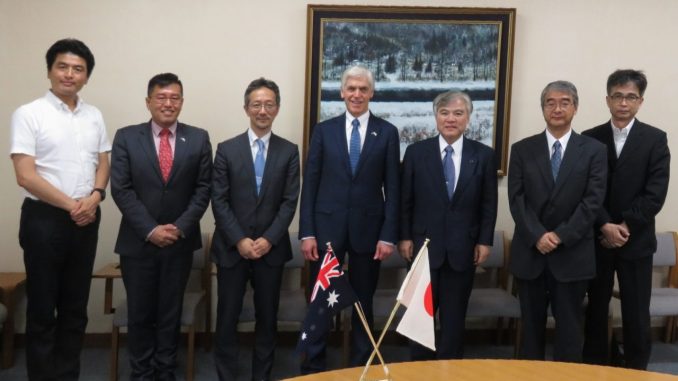 The Deputy Vice Chancellor of Macquarie University Sakkie Pretorius was at Tohoku University this past fall for a visit with Executive Vice President Sadayoshi Ito.
The meeting on September 13 included a lively discussion and a commitment to more student and research exchanges between the two universities. Also at the meeting were Associate Executive Vice President for International Affairs Masahiro Yamaguchi and Vice-director of the Institute for Excellence in Higher Education Professor Yoshitaka Kasukabe.
Following the meeting, the group toured the Graduate School of Life Sciences, where Deputy Vice Chancellor Pretorius expressed strong interest in the research currently being done there.
Macquarie University is a public research university located in Sydney, Australia. It has 40,000 students, a quarter of which are graduate students. Although relatively young – it was founded in 1964 – it ranks highly among universities within Australia and around the world.