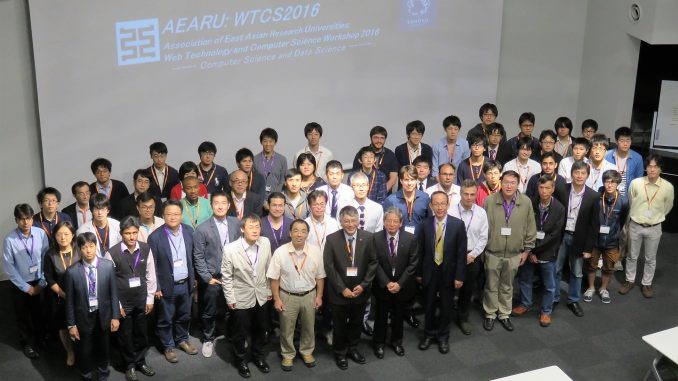 The 11th AEARU Web Technology and Computer Science Workshop was held at Tohoku University's Qatar Science Campus Hall at Aobayama Campus on September 20–21.
The event, which this year focused on computer science and data science, attracted some 100 participants from around the region.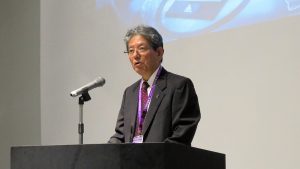 Following brief opening remarks from Tohoku University President Susumu Satomi, Professor Masaru Kitsuregawa, director-general of the National Institute of Informatics at the University of Tokyo, gave a keynote speech. In it, he talked about the use of big data to benefit society rather than for commercial profits.
Thirteen other representatives from AEARU member institutions also made presentations on a variety of related topics such as big data behind small apps, and making cloud computing infrastructure smarter.
Students and young researchers also had a chance to get involved through posters and lively discussions with participants engaged in cutting-edge research.
This workshop was among several AEARU projects which together, aim to promote educational and research exchanges between consortium members.
AEARU stands for the Association of East Asian Research Universities. It comprises 18 member universities from Japan, China, Korea, Taiwan and Hong Kong. Tohoku University has been a member since 1998.
Link: AEARU website – http://www.aearu.org/