The Japan-UK Research and Education Network for Knowledge Economy Initiatives (RENKEI) is a consortium of universities in the United Kingdom and Japan, including Tohoku University, and this year its members celebrated the 10th anniversary of its founding. As part of the commemorations, an exchange program on climate change was organized for early-career researchers.
The main event of the program was a winter school held at Kyoto University from November 28 to December 2. Three early-career researchers from Tohoku University (students on doctoral courses) participated, along with one senior faculty member who acted as a mentor.
The theme for the winter school was 'Future climate risks, and building adaptation and resilience to them'. Experts gave lectures and led workshops, and the participants also enjoyed field trips to Hiyoshi Dam and Arashiyama.
As part of the project, it was decided that selected research projects would receive seed funding, and a proposal led by Tohoku University student Paola Fontanella Pisa as the research team leader, with Associate Professor Daisuke Komori of the Graduate School of Engineering as mentor, was awarded first prize.
After the Winter School had ended, three early-career researchers from British universities visited Sendai, and under the guidance of Professor So Kazama and Associate Professor Daisuke Komori of the Graduate School of Engineering, they visited the International Research Institute of Disaster Science and areas affected by the Great East Japan Earthquake and discussed matters with civil engineering researchers.
It is expected that this program will help researchers in the field of climate change, which is one of RENKEI's priority research themes, to deepen their collaborative relationships and that it will also further strengthen the RENKEI partnership.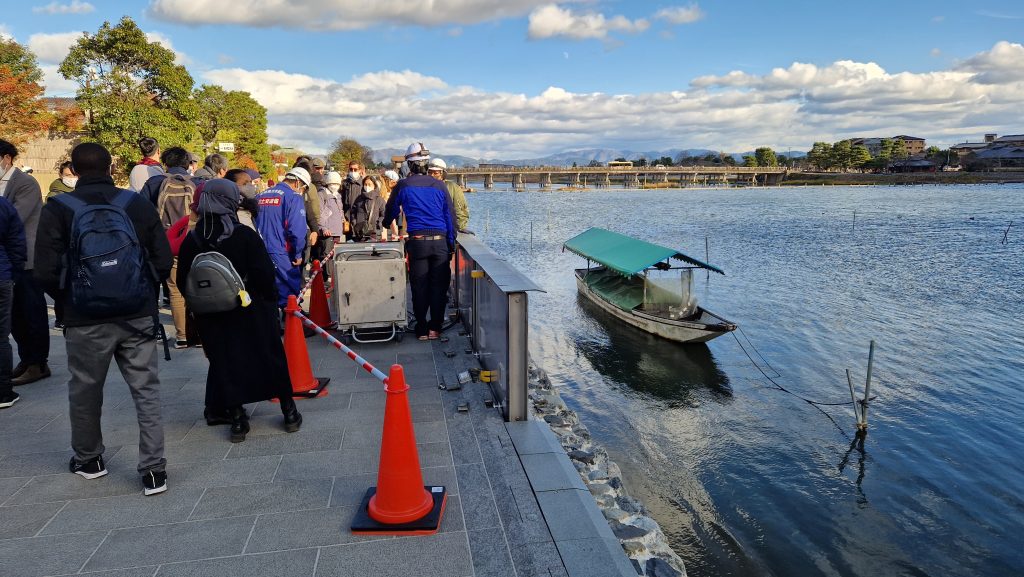 On the field trip to Arashiyama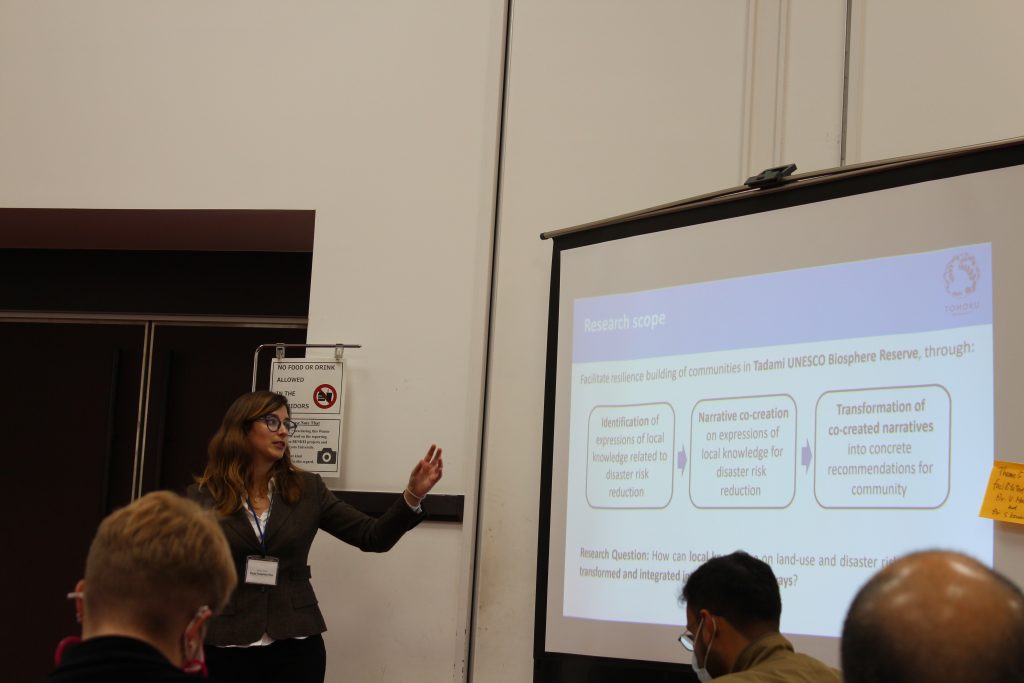 Paola Fontanella Pisa gives her presentation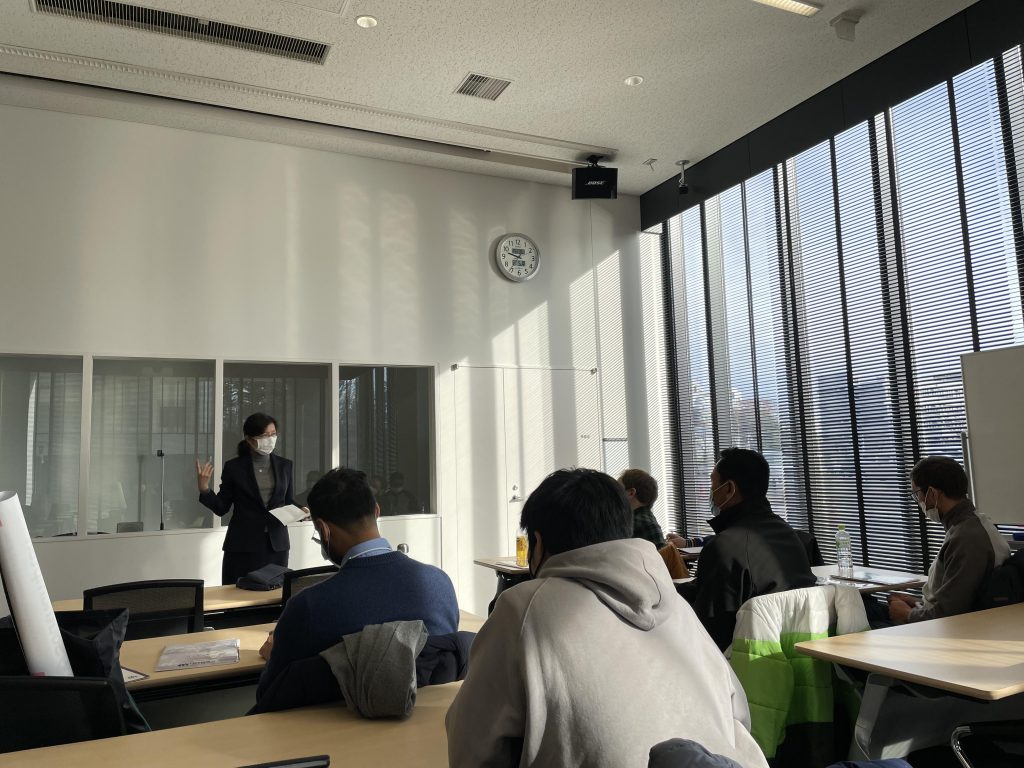 The visit to the International Research Institute of Disaster Science
Contact:
Tohoku University Global Engagement Division
Tel: +81 22 217-5578
Email:kokusai-k@grp.tohoku.ac.jp