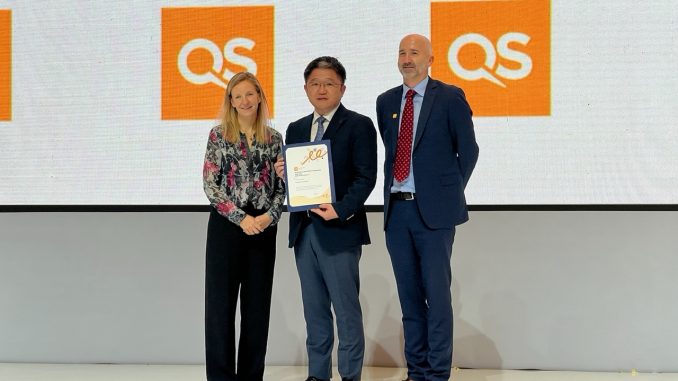 Tohoku University has received a 'QS Reputation Impact Award' from Quacquarelli Symonds (QS), which has its headquarters in the United Kingdom. The award was presented at the QS Higher Ed Summit: Asia Pacific 2023, held in Jakarta, Indonesia, between November 8 and 10, 2022.
Professor Guang Hong, Director of the Division for Globalization Initiative at the Graduate School of Dentistry's Liaison Center for Innovative Dentistry, who was attending the summit, received the award on behalf of Tohoku University.
The QS Reputation Impact Award was established in 2022 to recognize institutions that are highly regarded for their research capabilities in their respective regions. This year's awards for institutions in the Asia-Pacific region were presented to Tohoku University, Nanyang Technological University (Singapore), and Yonsei University (Korea).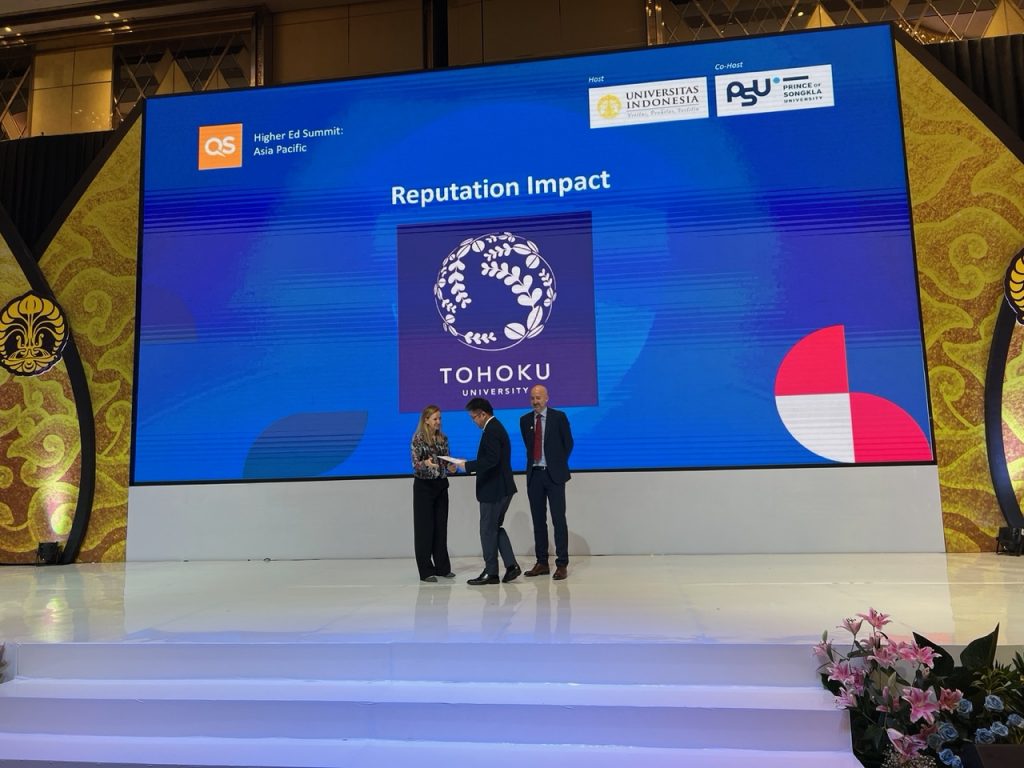 Contact:
Tohoku University Global Engagement Division
Tel: +81 22 217-4844
Email:kokusai-r@grp.tohoku.ac.jp