On August 2, the "Vietnam – Japan Workshop on Engineering and Environment Sciences" was successfully held in Thuyloi University, Vietnam with participants from scientific research agencies, institutes, schools, and many individual scientists who work in fields of engineering, environment, and irrigation.
This workshop was jointly organized by Thuyloi University, Japan Society of Civil Engineers (JSCE) and Tohoku University with aims to be a leading academic exchange forum, to encounter the practical challenges, and create a discussion in dealing with issues related to technical and environmental fields of Vietnam – Japan.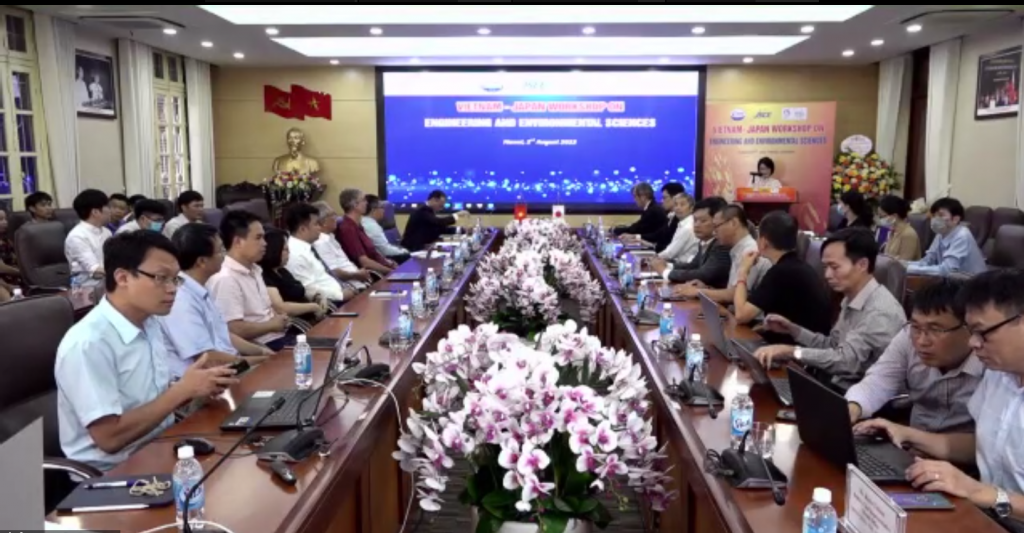 On the opening remarks, Hitoshi Tanaka, President-appointed Extraordinary Professor of Institute of Liberal Arts and Sciences, has stated that, "The workshop is an opportunity for scientists from many fields and representatives of related departments to share initiatives, also to improve research quality, networking, and technology exchange between Vietnam and Japan."
The workshop's topics include the construction of urban bridges using architectural and structural concept, the shallow flow field in vegetation ecology from theory to application, a thorough investigation of the mechanism underlying the elongated development of sandbars in the Vietnamese estuary, and more.
Members of the Tohoku University Vietnam Liaison team also delivered their presentation at this event. They also reviewed the work of the Tohoku University Vietnam Liaison team and their collaboration with the Vietnam Tohoku University Alumni Association.
"I am honored to have contributed to the organization of this workshop as a Tohoku University alumnus and as chair of the Tohoku University Alumni Association in Vietnam. Without the support of JSCE, particularly Prof. Hitoshi Tanaka and colleagues from Tohoku University, the Tohoku University Alumni Association in Vietnam, and the Vietnam Liaison Team, it would not have been successful", said Nguyen Trung Viet, a professor of Thuyloi University.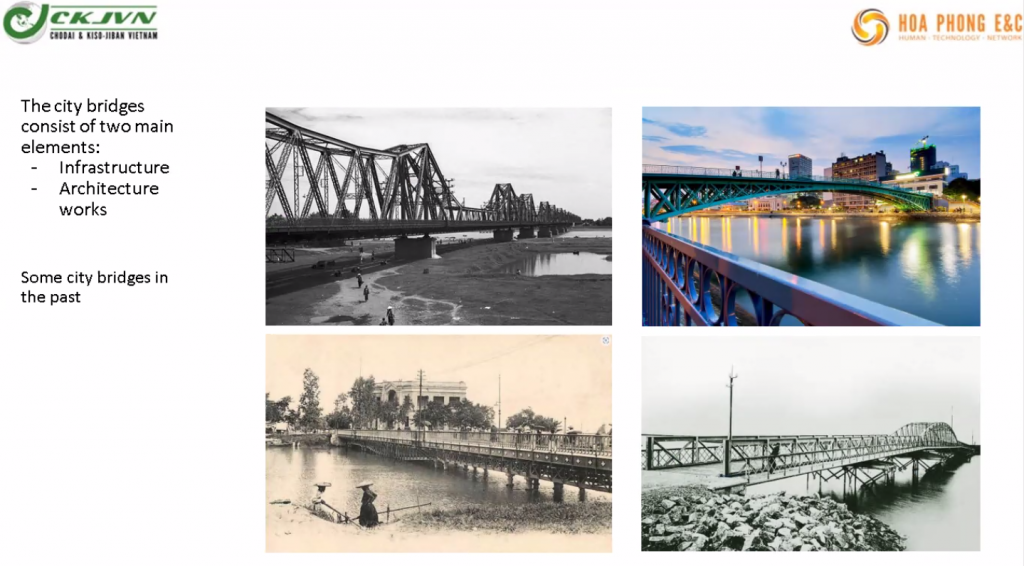 "We organize this short workshop with the purpose of introducing the projects that we have been working on, as well as the outcomes and successes that we have achieved so far. I hope that these projects will be able to address critical technological and environmental concerns while also giving practical and innovative answers to society", Nguyen Trung Viet added.