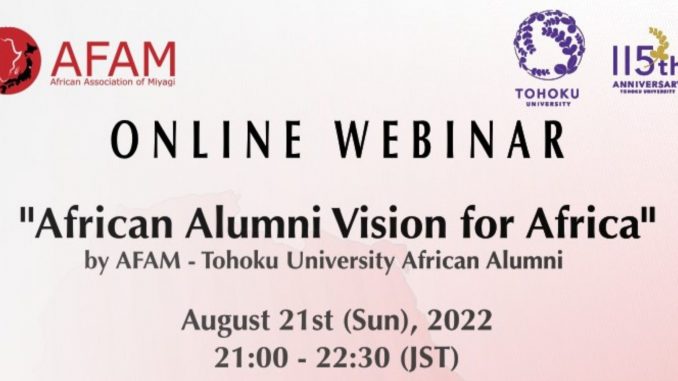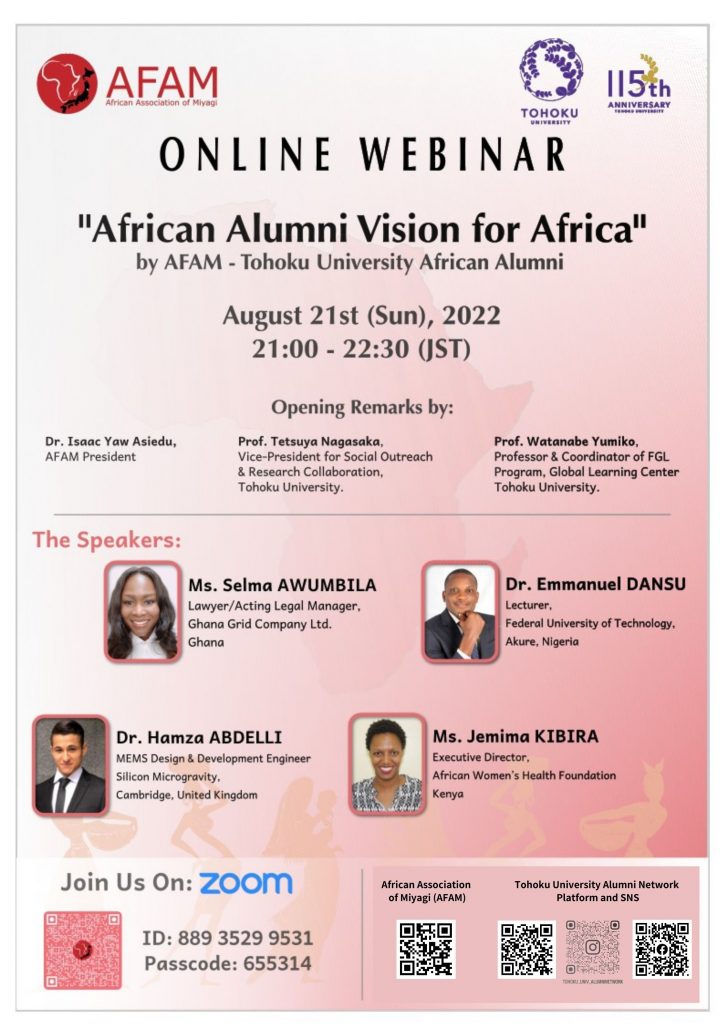 This Webinar Meeting is being organized by the African Association of Miyagi (AFAM) in collaboration with Tohoku University, Global Engagement Division to commemorate the 115th Anniversary of the founding of Tohoku University.
There are many African students who have graduated from Tohoku University and have returned home and engaged in several activities towards the technological and social advancement of the African continent. This webinar is an opportunity to listen to 4 African Alumni who will speak on their professional life and careers, achievements, visions, and aspirations for the young Africans who hold the future of Africa.
A Tohoku University professor will also introduce Tohoku University programs and scholarships for International Students.
It's an event you can't miss. We expect your participation.
It will be held on Sunday August 21, at 9pm Japan time. Please check the time for your time zones, and let's meet online.
---
Discover more about African Association of Miyagi (AFAM) >> Click here