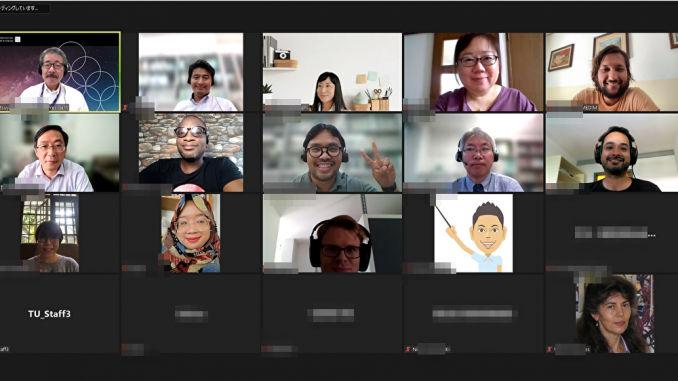 The fifth Tohoku University Alumni Online Event which hold on July 16th (Sat) 2022, just successfully concluded with participants from 19 countries.
Tetsuya Nagasaka, Vice-President for Social Outreach and Research Collaboration, emphasized in his opening remarks that the objective of the event was to create intellectual exchange among alumni through expert lectures, specialized discussions, and events. The Green Goals Initiative, a Tohoku University initiative to further contribute to the creation of a sustainable society, was the focus of the lectures and discussions.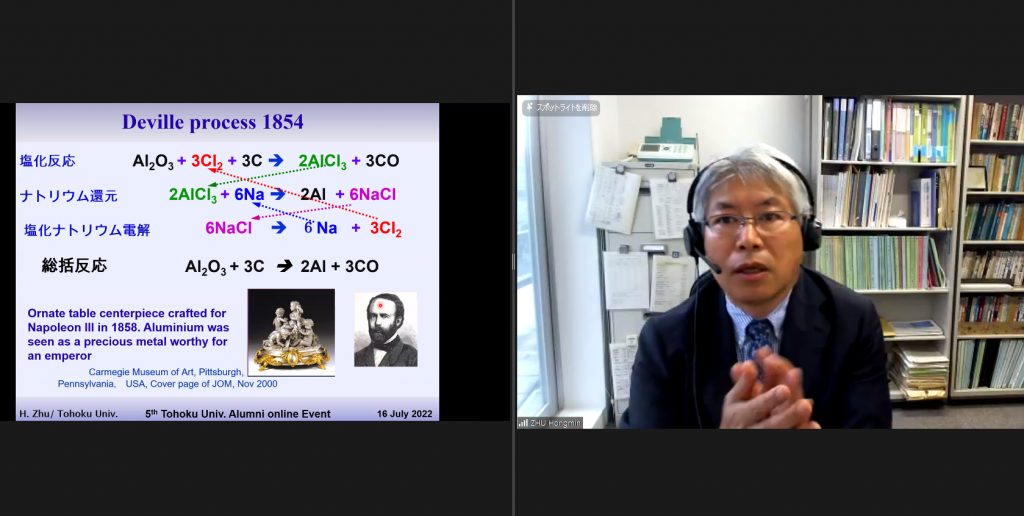 At the event, Hong Min Zhu (Professor from School of Engineering), Jeong Soo Yu, (Professor from Graduate School of International Cultural Studies) and Anawat Suppasri (Associate Professor from International Research Institute of Disaster Science) gave a lecture as experts in fields related to each of the three pillars of the Green Goals Initiative: "Green Technology," "Social Innovation & Inclusion", and "Recovery & Resilience".
Following the presentation of the faculties, a more in-depth and active discussion between presenter and participants took place in the Zoom breakout rooms.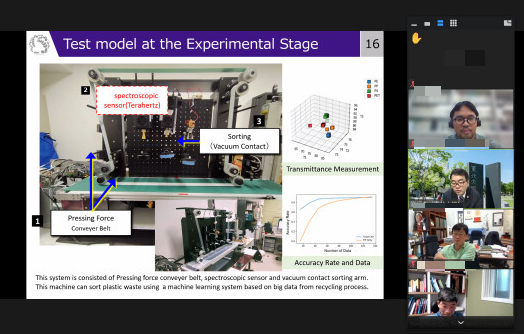 A trivia quiz was also held before the event came to an end. Participants were able to reminisce about their time at Tohoku University by taking the quiz. For commemorating the 115th anniversary of Tohoku University's founding in 2022, those who correctly answered the quiz received original Tohoku University merchandise.
It is hoped that this exchange event will lead to further development of academic exchange among Tohoku University alumni.