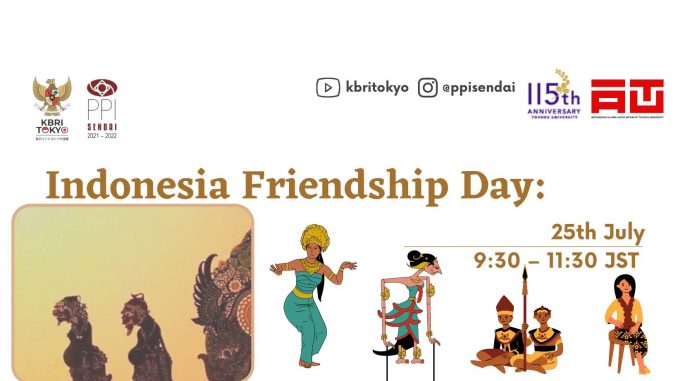 Tohoku University will host "Indonesia Friendship Day" on the dates and locations listed below, in partnership with the Embassy of the Republic of Indonesia in Japan.
---
Date: Monday, July 25, 2022
Time: 9:30 – 11:30
Venue: Multipurpose Hall, International Research Institute of Disaster Science (IRIDeS), 468-1 Aoba, Aramaki-Aza, Aoba-ku, Sendai 980-8572, Japan
Language: English (consecutive interpretation in Japanese)
How to Participate:
To avoid Corona virus infection, participants must agree to the handling of personal information and register at the following URL.
https://forms.gle/xZ7s4tpqcbpDqMqEA
---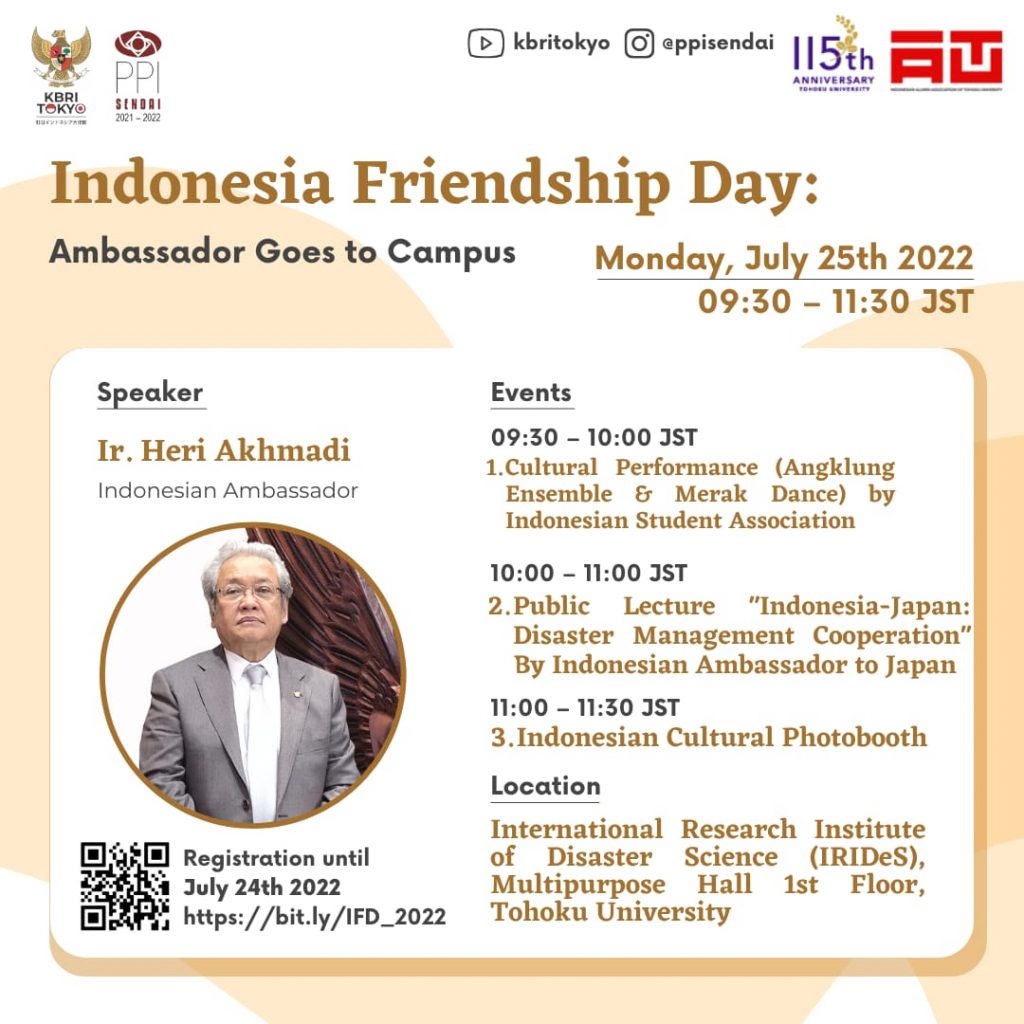 On "Indonesia Friendship Day," the current Indonesian Ambassador to Japan, H.E. Heri Akhmadi, will deliver his presentation about "the disaster prevention and mitigation cooperation efforts built by the Japanese and Indonesian governments". The Tohoku University Indonesian Students Association will also give their special performances on Indonesian traditional dance and musical instrument.
We cordially welcome faculty and employees to participate in and enjoy "Indonesia Friendship Day" despite the fact that traveling abroad is now challenging due to restrictions related to the Corona virus.
If you have any questions or problems with registration, please contact us at kokusai-r@grp.tohoku.ac.jp.