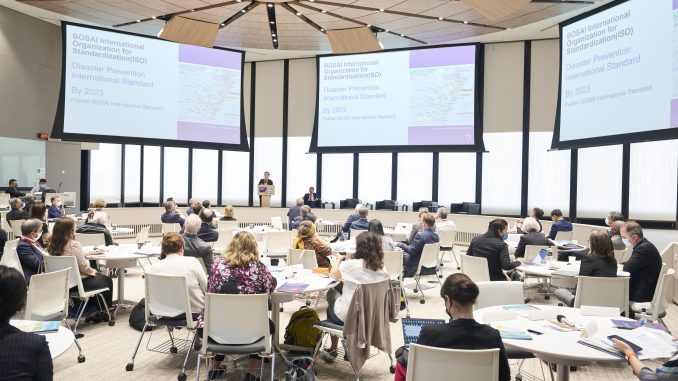 President Hideo Ohno attended the 26th Annual Association of Pacific Rim Universities (APRU) Presidents' Meeting at Nanyang Technological University in Singapore from July 6 – 9. APRU is a consortium made up of the leading universities in Pacific Rim countries. Its Annual Presidents' Meeting is the consortium's most important meeting, where the presidents of member universities meet to discuss issues facing the region.
Because of COVID-19, this was the first time that the conference could be held in-person since 2019, and about 100 people, including 19 university presidents, participated. The theme was "Reconnecting in a Sustainable World", and lectures and panel discussions were held on how the risks associated with climate change and pandemics can be reduced.
For a panel session entitled "Reconnecting: The New Urgency for Collaboration", President Ohno gave a presentation in which he highlighted urgent issues that need to be addressed post-COVID and the need for mutual collaboration to solve them. The president spoke about the importance of sharing knowledge about disasters around the Ring of Fire, and he focused especially on the APRU Multi-Hazards Program, for which Tohoku University acts as the hub. He also introduced the university's proposal for a new international standard for disaster risk reduction, BOSAI ISO, as well as the university's other initiatives to contribute to the realization of the "Sendai Framework for Disaster Risk Reduction 2015-2030" that was adopted at the Third UN World Conference on Disaster Risk Reduction.
During the visit, President Ohno and Executive Vice President Toshiya Ueki met with Tohoku University alumni living in Singapore for an informal discussion.
APRU Presidents' Meeting website: https://apru.org/event/26th-apru-annual-presidents-meeting/
(L-R) President Ohno making his presentation and Vice-President and Chancellor of the Chinese University of Hong Kong Rocky S. TUAN (Photo by APRU)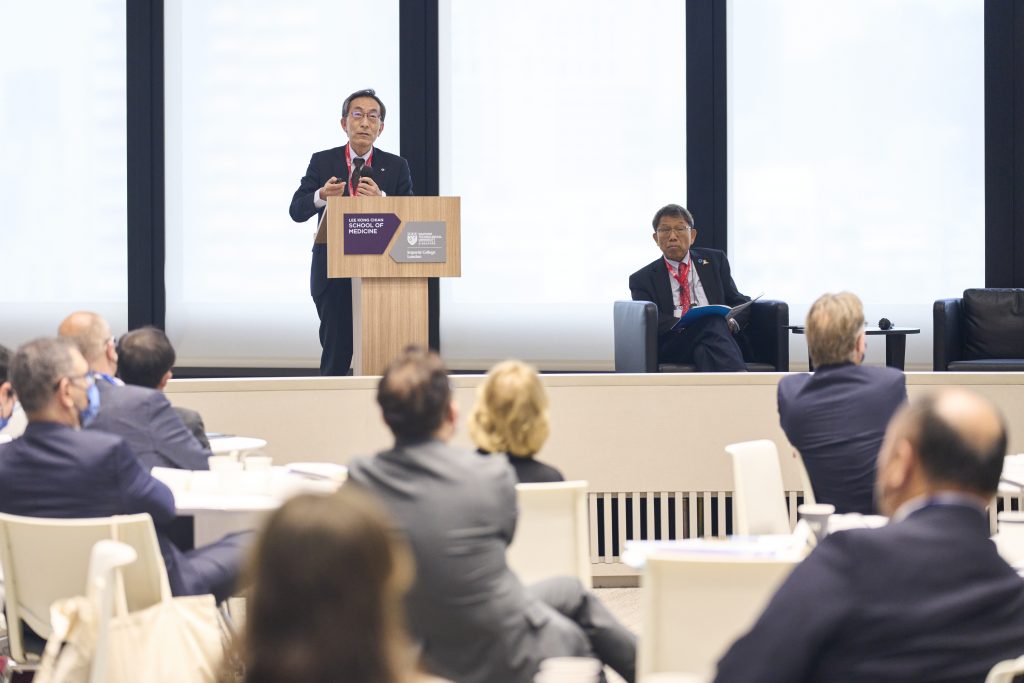 Closing Reception (L-R) APRU Secretary General Christopher TREMEWAN, President of Tohoku University Hideo OHNO, President of National University of Singapore Eng Chye TAN and Vice-Chancellor of Universiti Malaya Mohd. Hamdi Abd. SHUKOR (Photo by APRU)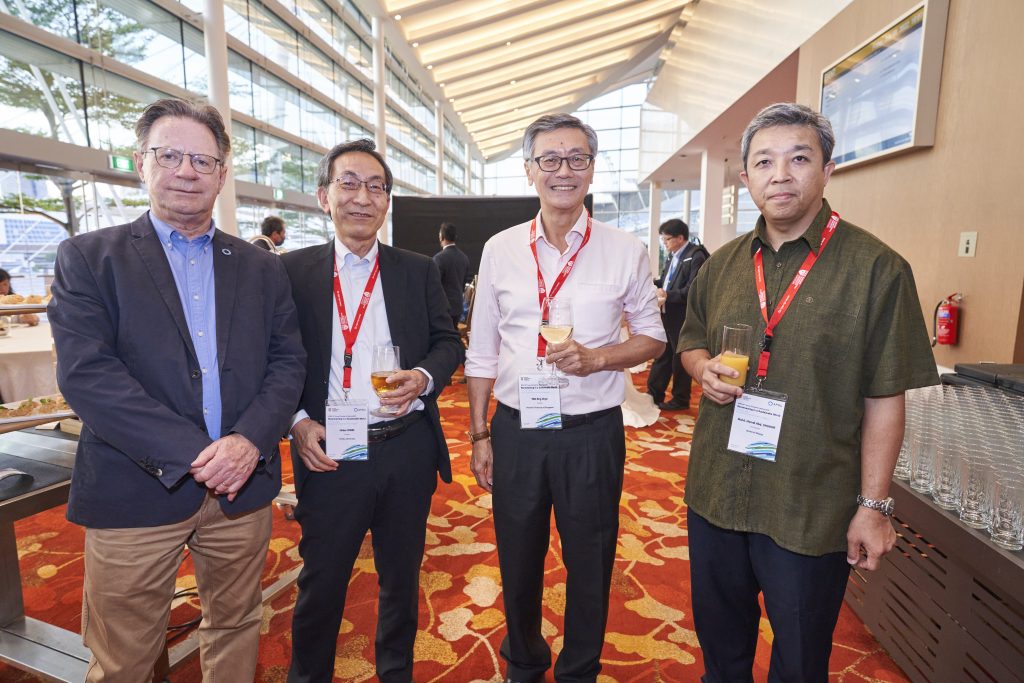 The Tohoku University party meets with Singapore-based alumni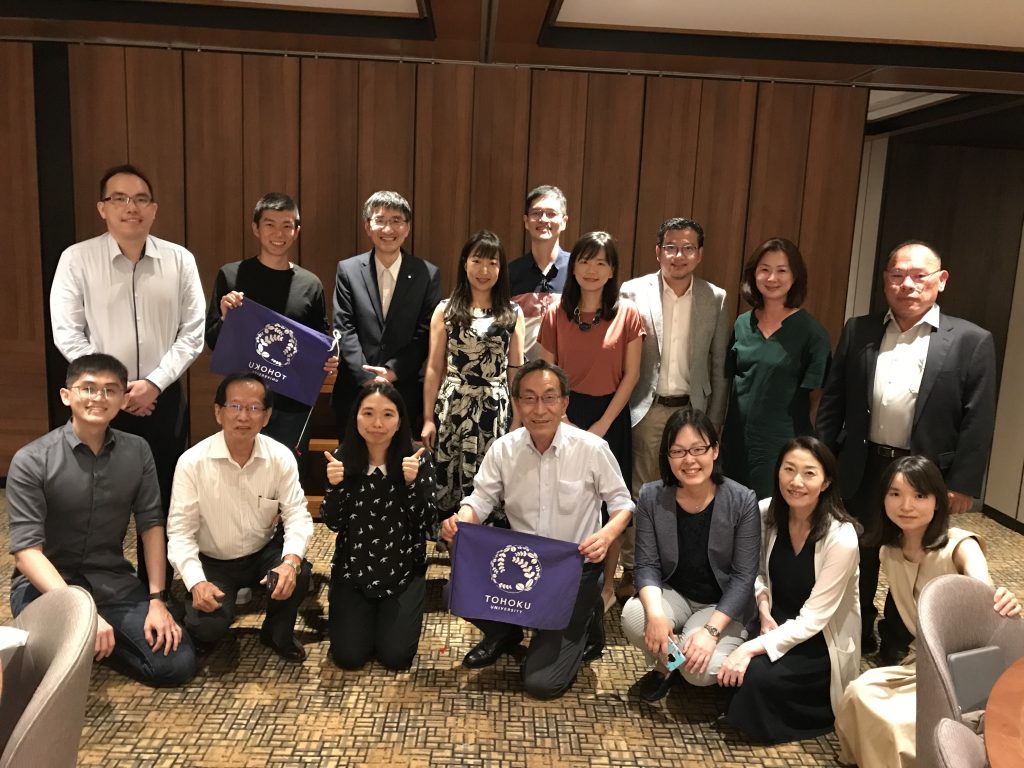 Contact:
Tohoku University Global Engagement Division
Tel: +81 22 217-5578
Email:kokusai-k@grp.tohoku.ac.jp