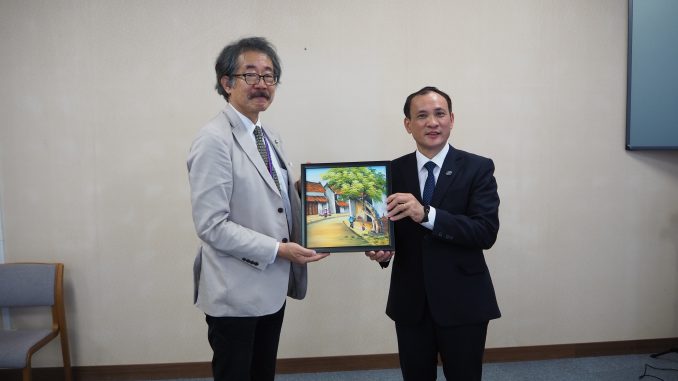 Nguyen Trung Viet, Vice President of Thuyloi University and chair of the Tohoku University Vietnam Alumni Association (TUAAV), visited Tohoku University on June 13.
While at Katahira campus, he met with Tetsuya Nagasaka, Vice President for Social Outreach and Research Collaboration as well as Hitoshi Tanaka, Professor Emeritus and a President-appointed Extraordinary Professor at the Institute of Liberal Arts and Sciences. They discussed the recent activities of TUAAV. According to Viet, the association now has more than 100 members forming a robust network. 
With Tohoku University celebrating its 115th anniversary this year, Viet suggested that TUAAV work closer with the Vietnam Liaison Team (VLT) – a group comprising Vietnamese faculty members at Tohoku University – to increase joint activities and collaborations between the university and alumni members across Vietnam.
Nagasaka echoed the sentiment, adding that he looked forward to seeing what plans TUAAV has for the future.