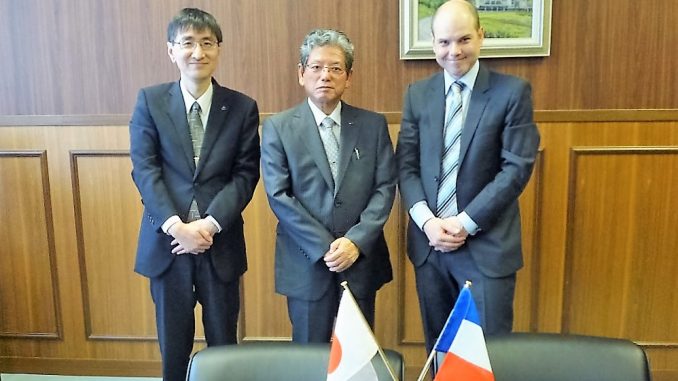 On July 7th Jan Matas (Executive Director for International Alliances, University of Lyon) visited Tohoku University to discuss the University of Lyon's new inter-university exchange program, Alliance Internationale with President Satomi and Executive Vice President Ueki.
Alliance Internationale is a network of 10 universities around the world, including Tohoku University, Japan, China, Brazil, Canada, Switzerland, Italy and other countries aimed at promoting the exchange of students and researchers, as well as encouraging academia-industry agreements, and cultural, economic and political exchanges.
Following the discussions, Mr. Matas toured the University Archives and the lecture hall where Lu Xun studied.