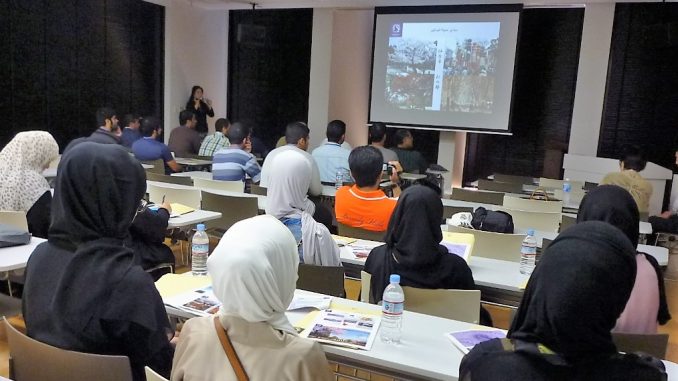 As a part of J.I.C.E's "Abu Dhabi high school students visit Japan" programme, on August 20th, a group of twelve students, ten guardians and two chaperones visited Tohoku University.
After hearing a presentation introducing Tohoku University in Espace on the Katahira Campus, the group went to the Aobayama Campus and toured the Tohoku University Museum, as well as the Graduate School of Environmental Studies' Ecollab. With the help of student volunteers and students from the Engineering School, they got to experience student life and had lunch at the Aoba Cafeteria. While enjoying the halal foods, the students discussed how important this food was in choosing a school for studying abroad, and shared many other opinions.
Thanks to this visit, some of the students expressed that they'd want to study at Tohoku University, while others said it was a wonderful opportunity to learn about studying overseas.