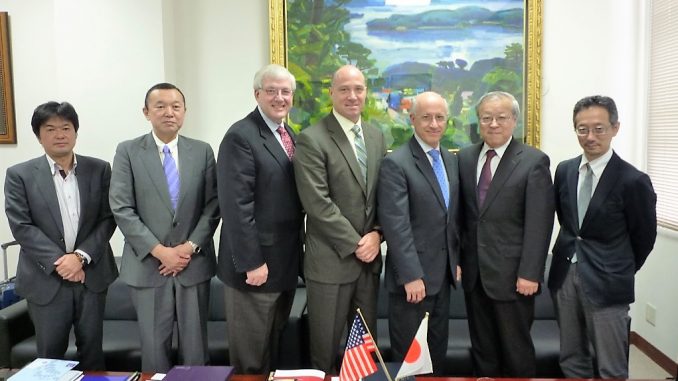 On September 17th 2014, Mississippi State University's Vice-president David Shaw and his party visited Tohoku University.
The group began their visit at Prof. Shigeru Obayashi's laboratory at the Institute of Fluid Science、 followed by a courtesy visit with Executive Vice President Kimio Hanawa and Associate Executive Vice President Masahiro Yamaguchi, as well as an exchange of opinion concerning student exchange.
Mississippi State University is highly ranked in the fields of Engineering and Agriculture, and like Tohoku University, is a member of the Institute for International Education's student exchange consortium "Global Education Exchange" (GE3). We hope to encourage further student exchange through GE3 in the future.