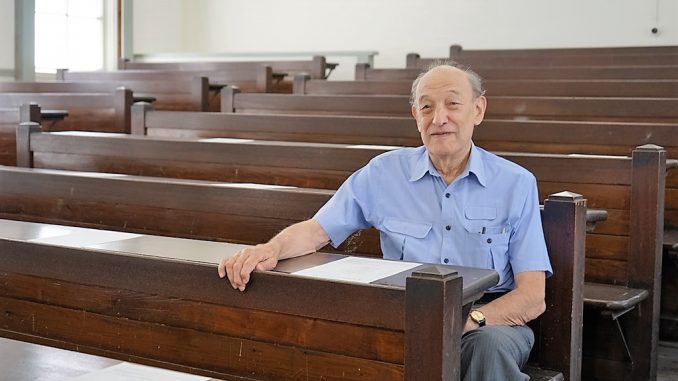 On September 19th, 2014, Prof. Ezra F. Vogel (Henry Ford II Professor of the Social Sciences Emeritus at Harvard University) visited Tohoku University and gave a lecture entitled "American Views on Sino-Japanese Relations" in the historic Lecture Hall where Lu Xun studied(Co-hosted by the United States Consulate General in Sapporo and Tohoku University)
Before beginning his lecture, Prof. Vogel spoke about how he first visited Sendai in 1959, and with the guidance of Emeritus Professor Tetsuro Sasaki, spent three weeks researching fishing communities such as Onagawa and Kesennuma, and expressed his thoughts on the damage caused by the 2011 tsunami. Following this, he gave an objective look at the historical, cultural and economic exchanges between Japan and China since 1971, and offered suggestions on what can be done to improve relations between the two countries.
The lecture hall was filled with its maximum of 80 participants, who listened to Prof. Vogel's lecture intently and asked many thoughtful questions.
Prior to the lecture, Prof. Vogel had a guided tour of the Tohoku University Archives by Dr. Satoshi Kato, and experienced a sense of kinship with Lu Xun.