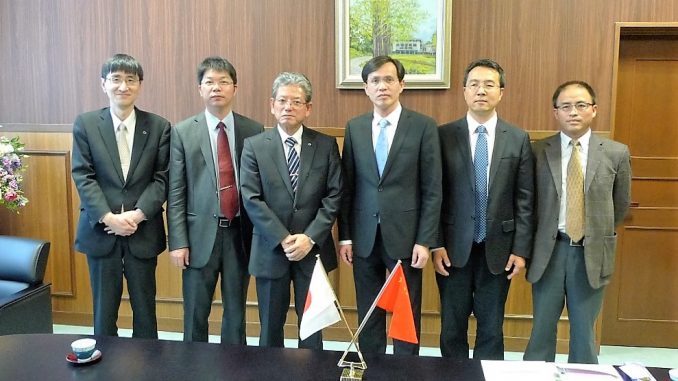 On October 15th, 2014 Consul General He Ping, (Consulate General of the People's Republic of China in Niigata) and his party paid a courtesy call on President Satomi and Executive Vice President Ueki, where they discussed their opinions in regards to exchanges between Tohoku University and China.
Consul General He Ping discussed how the history of Lu Xun studying at Tohoku University makes it a dream school for many Chinese students, and expressed his appreciation for the great, positive contribution made to China-Japan relations by Tohoku University's continued acceptance of many students from China in its cutting-edge research laboratories.
Following the courtesy visit, Consul General He Ping toured the Advanced Institute for Materials Research (AIMR). After that, he discussed the research with students and researchers from China.