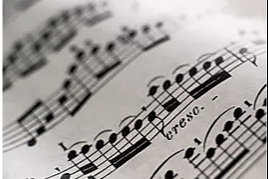 The ongoing COVID-19 situation has provided us with a reminder that even in uncertain times, APRU is a diverse community of people who lead, create, inspire and learn-together.
As a service to its members, APRU has set up "APRU Plus", an online information hub for all of us working virtually.
This hub gives members access to webinars, knowledge exchange, and communications updates about the ongoing health crisis and universities across the Asia Pacific.
As part of these activities, APRU is offering students of the Asia-Pacific region a chance to inspire each other and our communities by creating a musical piece as detailed below.
Create music with your friends which expresses your hopes for the world you want to live in, the world you will make.
Help fellow students see beyond current difficulties, come together in mutual support, and strengthen their determination and hope for the future.
In order to ensure the safety of our students and to help prevent the spread of the new coronavirus, Tohoku University strongly urges all students to
take thorough precautions to safeguard their health and to avoid the "3Cs" (closed spaces, crowded places, close-contact settings). Be sure to refer to the updated information on our website and act responsibly when participating in this competition.
Eligibility
-Students must be currently enrolled at an APRU member university.
*Tohoku University is an APRU member university.
-Entries must involve at least two students (as composer, instrumentalist, soloist, sound technician, video effects artist, etc.)
-The maximum length of recordings is three minutes
Submission
For registration and submissions, please visit the official website.
Deadline for submissions: Sunday, June 14, 2020 11:59 (GMT+8)
Online voting: Monday, June 15 to Friday, 26, 2020.
Announcement of winners: Tuesday, June 30, 2020.
Prizes
-1st Prize: US$5,000
-2nd Prize: US$3,000
-3rd Prize: US$2,000
Official website for this competition
https://www.apruplus.org/student-competition
Vote for entry
To vote an entry you like, please visit here.
Inquiries
APRU: apruplus

apru.org
Global Engagement Division, Tohoku Univer

sity: kokusai-k

grp.tohoku.ac.jp