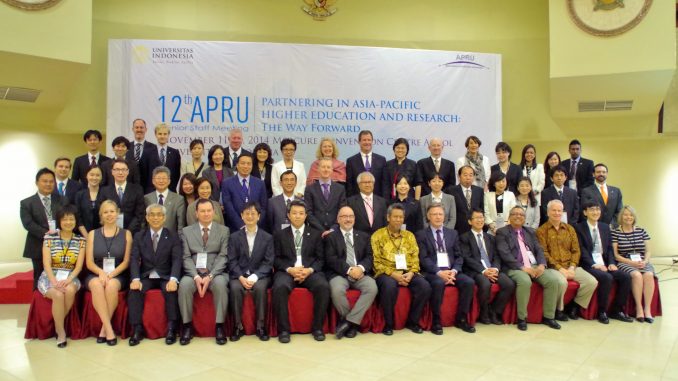 EVP Toshiya Ueki attended the 12th APRU Senior Staff, which ran for three days from November 11 to 13 in Jakarta, Indonesia.
Following greetings from the host institution (Indonesia University) and the Secretary General of APRU, the attendees listened to a key note lecture by a representative from the Indonesian Ministry of Education and Culture in regards to the Indonesian government's educational policies.
Further, at one of the breakout sessions, Tohoku University's Associate Professor Takako Izumi, as part of our university being the hub of the Multihazards Program, reported on the activities of the International Research Institute of Disaster Science (IRIDeS) program.