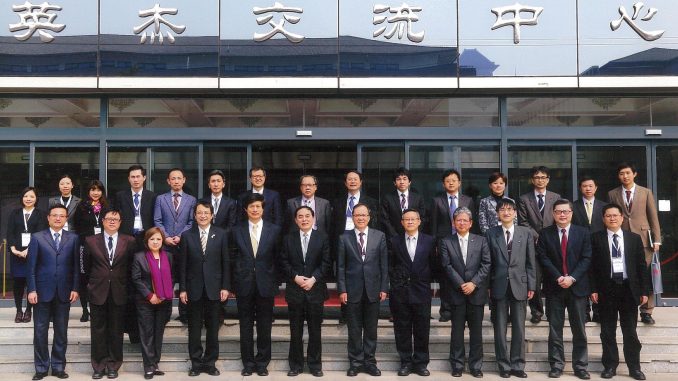 On April 11th, 2015, President Satomi and Executive Vice President Ueki attended the 36th AEARU Board of Directors Meeting held at Peking University, China.
The members of the Board of Directors discussed AEARU's activities in 2014, as well as their plans for 2015. President Satomi explained Tohoku University's desire to challenge the new field of Data Science as part of Tohoku University's Global Initiative, and his wish to host the AEARU Web Technology & Computer Science Workshop at Tohoku University. Additionally, EVP Ueki reported on the representing AEARU at the LERU* Global SSH Meeting in November, 2014.
* LERU (The League of European Research Universities) The League of European Research Universities (LERU) is a consortium of some of the most renowned research universities in Europe. Founded in 2002, as a partnership of 12 leading multi-faculty research universities, it expanded its membership to 21 universities in 2010. LERU's members are based in ten European countries.
Members: University of Amsterdam, Universitat de Barcelona, University of Cambridge, University of Edinburgh, University of Freiburg, Universite de Geneve, Universitat Heidelberg, University of Helsinki, Universiteit Leiden, KU Leuven, Imperial College London, University College London, Lund University, University of Milan, Ludwig-Maximilians-Universitat Munchen, University of Oxford, Pierre & Marie Curie University, Universite Paris-Sud, University of Strasbourg, Utrecht University, University of Zurich