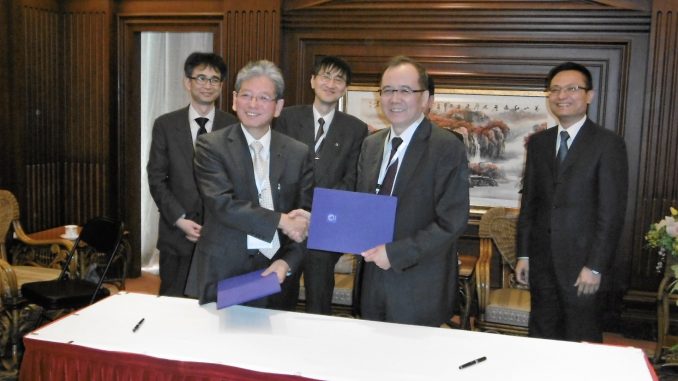 On April 11th, 2015, President Satomi (Tohoku University) and President Jianhua Lin (Peking University) renewed the academic exchange agreement between their respective universities. First concluded in 1999, this was the third renewal of this agreement.
Tohoku University and Peking University both serve as members of the Board of Directors for AEARU, and used the 36th AEARU Board of Directors meeting held the same day at Peking University as a welcome opportunity to hold their academic exchange agreement renewal ceremony.
President Lin assumed his position in February 2015, and actively inquired about the current and potential future exchanges between Tohoku University and Peking University prior to the ceremony. He expressed his wish that the two universities continue to have many exchanges in the future.
Much like Tsinghua University, Peking University holds top positions in international rankings, excelling in research and education. Further, Lu Xun, the Chinese literary giant who studied at Tohoku University, taught for many years at Peking University, and also designed their school seal.