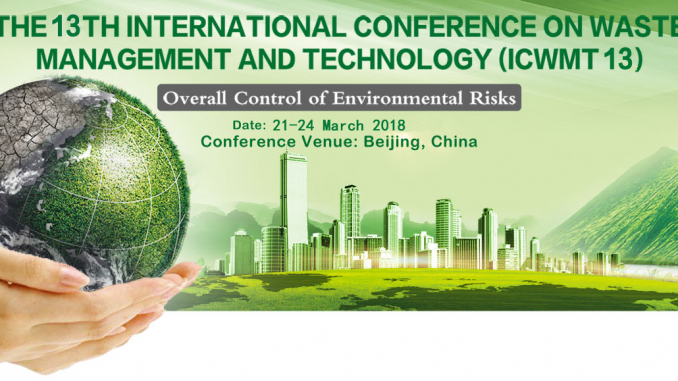 AEARU is holding the 7th AEARU Environmental Workshop in Beijing in March. Those who are interested are encouraged to contact them directly.
Dates
March 24th (Saturday), 2018
Venue
School of Environment, Tsinghua University, Beijing, China
Theme
Resource Flow and Its Environmental Impact
Eligibility
Postgraduate students, postdoctoral researchers and faculty at Tohoku University
Details & Application Guidelines
Please download The 7th AEARU Environmental Workshop Arrangement  and send the completed Registration form to Ms. Disna Eheliyagoda via
dsn17

mails.tsinghua.edu.cn
to attend the workshop.
*When submitting, please let us know about your participation by sending a cc. to
kokusai-k

grp.tohoku.ac.jp
The workshop will be held on March 24 (Saturday) in conjunction with
"The 13th International Conference on Waste Management and Technology (ICWMT)"
on March 21-24, 2018: http://2018.icwmt.org/ICWMT2018/indexen.asp.
Abstract Submission
Tsinghua University encourages all participants to submit a one-page abstract by February 10.
Please find detailed information on Abstract Submission and a sample format paper to be used as a template.

Costs
Tsinghua University will cover fees for registration, meals and two nights accommodation for up to 3 participants from each AEARU member university who attend the workshop.
Other costs including the airfare, etc. will be covered by Tohoku University.
Deadline
February 10th (Saturday), 2018
Contacts
Ms. Disna Eheliyagoda
School of Environment, Tsinghua University, Beijing 100084, China
E-mail: dsn17

mails.tsinghua.edu.cn / Tel: +86-10-62794351; +86-10-62797163
or
International Exchange Division, Tohoku University
E-mail: kokusai-k

grp.tohoku.ac.jp /Tel: 022-217-5578