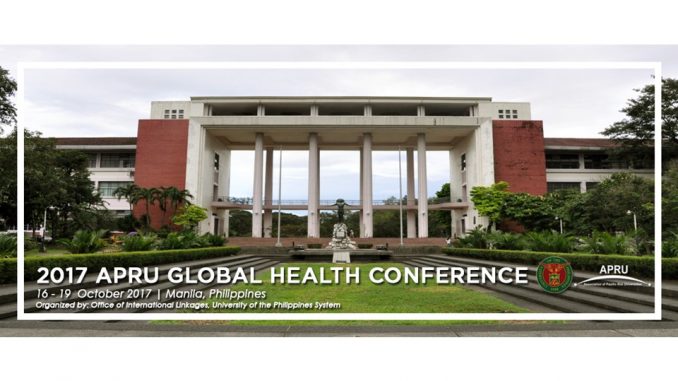 Dates
October 16-19, 2017
Venue
University of The Philippines
Theme
"Environmental Exposures & Cancer in the Pacific Rim"
Details and Registration
For detailed information and to register, please visit their website at http://apruglobalhealth.org/annual-conference/2017conference/
*When registering, please let us know about your participation by sending an email to kokusai-k

grp.tohoku.ac.jp
Costs
Participants are required to be responsible for their own participation fees and traveling expenses.
-Early-bird registration—ends Aug. 1: $100 USD. (Must confirm your attendance by Aug. 15)
-Regular registration—ends Oct. 1: $150 USD.
*University of The Philippines students and faculty, as well as participants in the student poster contest, are exempt from registration fees.
Contacts
・Dr. Mellissa Withers, Program Manager, APRU Global Health Program:
mwithers

usc.edu
or
Int'l Exchange Division, Tohoku University:
kokusai-k

grp.tohoku.ac.jp / 022-217-5578