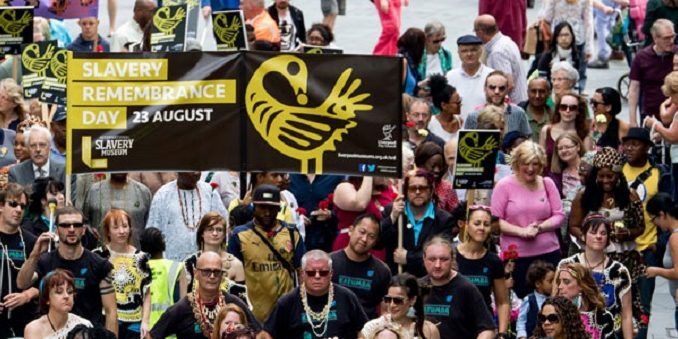 RENKEI is holding the 2017 RENKEI PAX Workshop:'Emancipating the Mind: History, Politics and Heritage' in Liverpool, UK in August. Tohoku University will provide up to two participants from TU with travel subsidies.
Application Guidelines
RENKEI PAX Workshop_Application_form
Date
August 17-26, 2017
Venue
Liverpool, UK
Number to be nominated from TU
Up to 2
Apply Now
 Completed applications must be submitted to us at kokusai-k

grp.tohoku.ac.jp by Friday, June 2.
In the case of there being more than two applicants, we will conduct a screening of applicants based on submitted applications.
Costs
RENKEI will cover all lunches except for the free day on Sunday, August 20.
Tohoku University will provide travel subsidies based on our rules and regulations.
If you wish to apply for the RENKEI Scholarship for this workshop, please read the scholarship application guidelines and complete questions 14-17 on the workshop application form as well.
Itinerary
Itinerary
*All programs during the workshop will be conducted in English.
Criteria
 Applicants must fully meet the following criteria and are expected to prepare and read relevant materials prior to the program.
*Must be a Ph.D. (doctoral) student, or a post-doctoral fellow at Tohoku Univ.
*Must be enthusiastic about collaborative and interdisciplinary work.
*Must be able to commit fully to the program in Liverpool.
*Must be able to communicate in English, although competency in written English is less important.
*Must be able to contribute to disseminating the outcome of the workshop to wider audiences in cooperation with RENKEI member universities and the British Council which is the secretariat of RENKEI.
*Must be able to bring their own equipment (laptop PC/Mac)
WEB
The workshop organisers have now opened a dedicated website about this workshop:
https://www.liverpool.ac.uk/csis/renkei/
About RENKEI
For details and past activities of RENKEI, please visit our here.