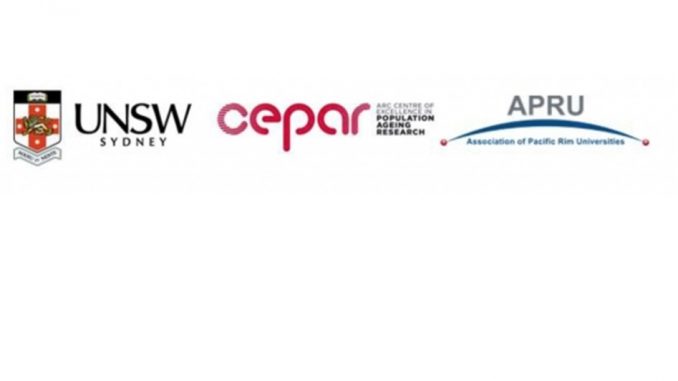 The Australia-China Population Ageing Hub, in collaboration with the APRU Population Ageing Research Hub, will host its annual workshop in July at UNSW Sydney. Those who are interested in this event are encouraged to register via the official website.
Annual Workshop on Population Aging and the Chinese Economy
Dates
2017.7.11-12
Venue
University of New South Wales, Australia (UNSW)
Details and Registration
For detailed information and registration, please visit their website.
http://www.cepar.edu.au/events
*When registering, please let us know about your participation by sending an email to kokusai-k

grp.tohoku.ac.jp
Travel Bursaries for students and ECR
Travel Bursaries are available to Early Career Researchers (within 5 years of PhD submission) and students from APRU universities to present at the workshop, valued at $1200AUD for internationally based ECRs and student participants. A prize of $250AUD will be awarded to the best presentation on day two.
If you are a PhD student or ECR (within 5 years of PhD submission) and wish to present at the workshop please register by 10 May 2017.
Hosted by
UNSW, CEPAR and APRU