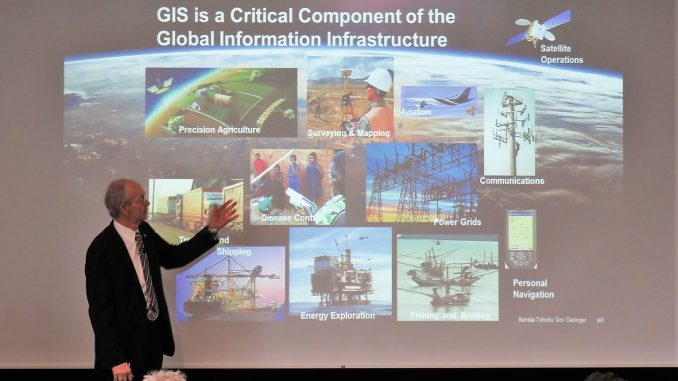 On Tuesday, March 1st, 2016, a delegation from The Maureen and Mike Mansfield Center at The University of Montana visited Tohoku University. The group (which was largely made up of visitors from universities, foundations and businesses in Montana, and also Washington and Wyoming as well) were in Japan to carry out exchanges with Tohoku University, as well as businesses and organizations in Tokyo and Sendai.
At the TOKYO ELECTRON House of Creativity on our Katahira Campus, an interdisciplinary symposium was held. Following opening remarks from Tohoku University Executive Vice President Toshiya Ueki and Mansfield Center at UM Director Abraham Kim, former Governor of Wyoming, Jim Geringer, delivered a keynote speech entitled "The Science of Place: How geography is revolutionizing policy and industry" and Prof. Nobuo Fuse of the Tohoku Medical Megabank Organization gave a second keynote speech. Following this, Professor Reed Humphrey (Dean, College of Health Professions & Biomedical Sciences, UM) and Associate Professor Bradley Layton (Director, Energy Technology Program, Missoula College, UM) gave presentations on their respective fields.
Prior to the symposium, members of the group toured research facilities in the fields of Health, Energy, Optics, Policy and Disaster Science, where they engaged in face-to-face research exchanges.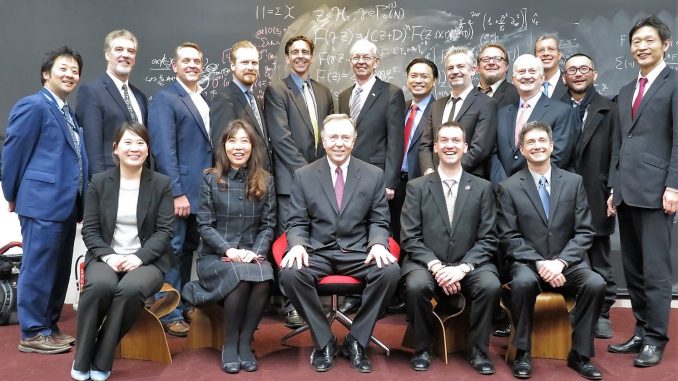 * The Maureen and Mike Mansfield Center at The University of Montana
Founded in 1983 and named after former Ambassador to Japan and UM alumi Mike Mansfield and his wife, Maureen, the Maureen and Mike Mansfield Center is an academic unit of the University of Montana dedicated to enhancing mutual understanding between the United States and countries in Asia, as well as forming networks among leaders and carrying out research related to ethical public policy.