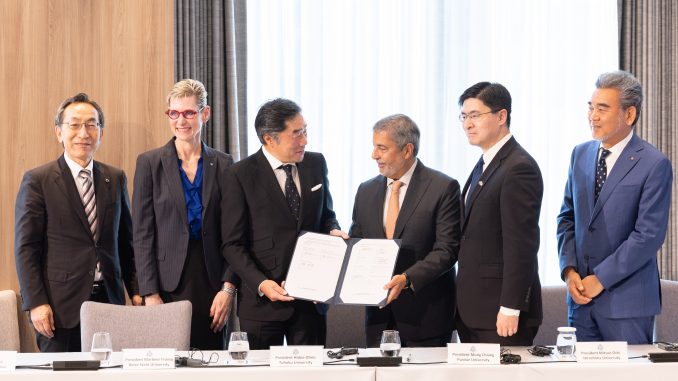 On May 21, the final day of the G7 Summit in Hiroshima, a signing ceremony for the U.S.-Japan University Partnership for Workforce Advancement and Research & Development in Semiconductors (UPWARDS) for the Future took place in the presence of U.S. Secretary of State Antony J. Blinken and Keiko Nagaoka, the Japanese Minister for Education, Culture, Sports, Science and Technology.
President Hideo Ohno signed the memorandum of understanding on behalf of the university, and he was accompanied to the ceremony by Vice President Masahiro Yamaguchi and Prof. Tetsuo Endoh, the Director of the Center for Innovative Integrated Electronic Systems.
The purpose of the partnership is to develop a more robust, highly skilled semiconductor workforce and to drive research and development in both Japan and the United States. In total, eleven universities from across the U.S. and Japan joined Micron, the National Science Foundation, and Tokyo Electron as founding members.
$60 million will be invested over the next five years, facilitating partners' collaborative educational initiatives focused on cutting-edge semiconductor R&D, providing learning opportunities for students, and promoting new research activities. With respect to diversity, equity and inclusion (DEI), support will be provided for the advancement of women in the semiconductor field.
Advancing innovative semiconductor R&D, manufacturing, supply chains and workforce development is seen as essential to ensure the realization of a carbon-neutral society, as well as economic growth and economic security. The collaboration between industry and the participating Japanese and American universities within this partnership is expected to drive progress toward a more sustainable world.
After the ceremony, President Ohno and the other signatories met U.S. President Joe Biden, who expressed his high expectations for the partnership.
UPWARDS for the Future participants (in alphabetical order):
Japanese Universities: Hiroshima University, Kyushu University, Nagoya University, Tohoku University, Tokyo Institute of Technology
U.S. Universities: Boise State University, Purdue University, Rensselaer Polytechnic Institute, Rochester Institute of Technology, University of Washington, Virginia Tech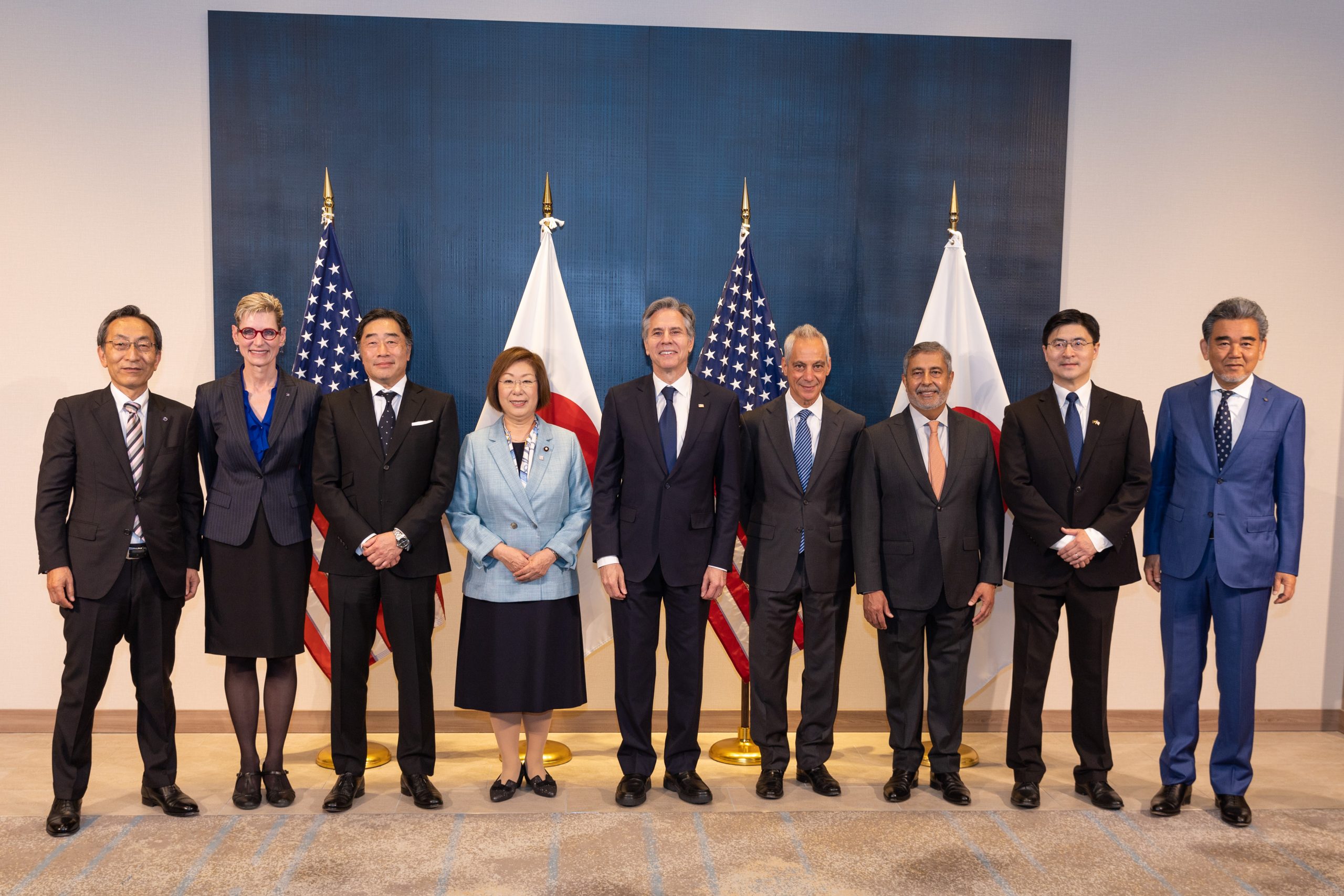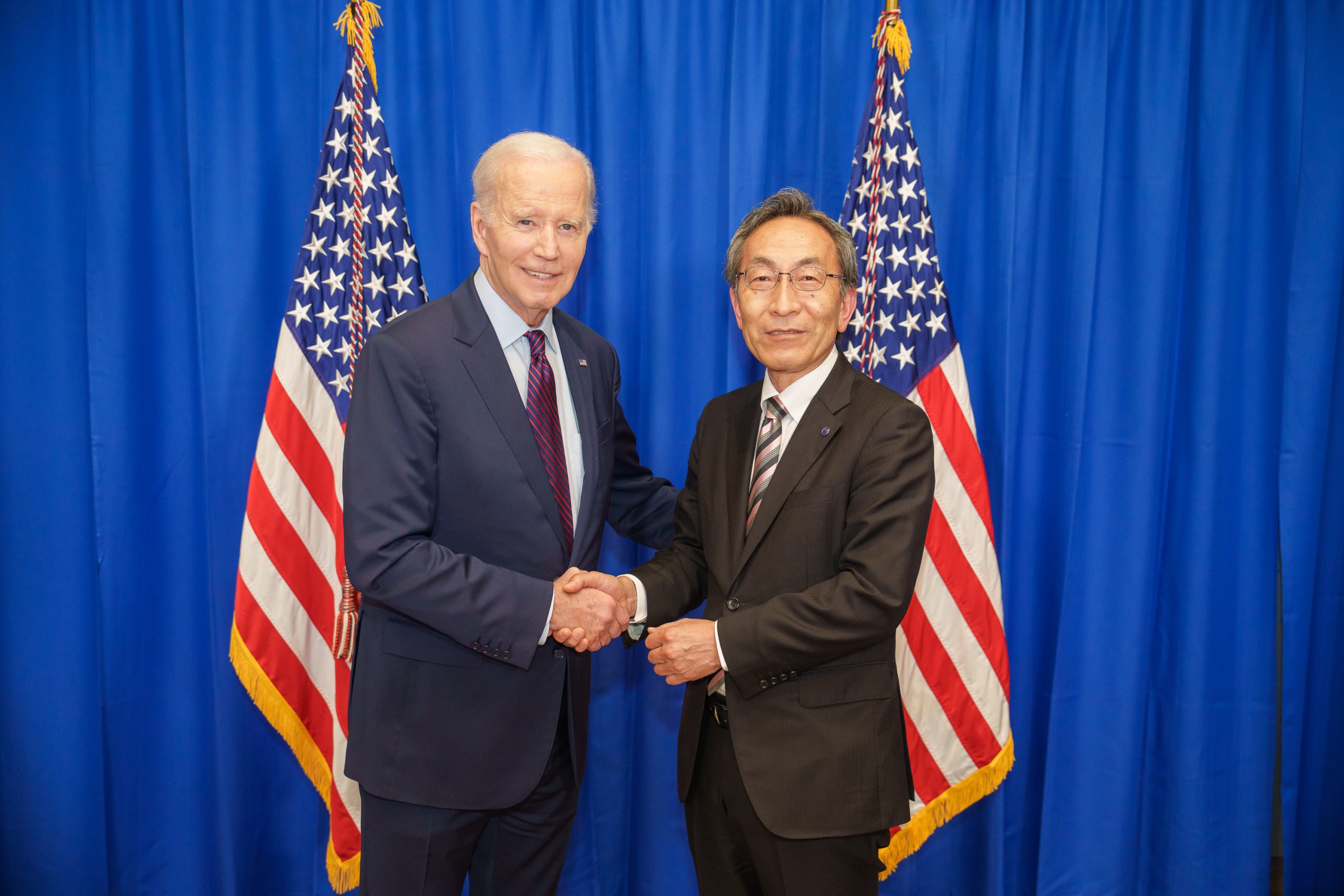 [Related information]
For further details, please contact the Global Engagement Coordination Team.
Tel: 022-217-6311
E-mail: kokusai-k@grp.tohoku.ac.jp