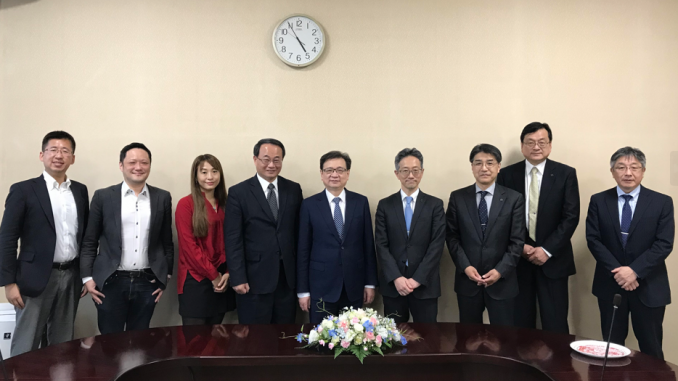 On April 20, President Chien-Huang Lin of Taipei Medical University visited Tohoku University and met with Vice President Masahiro Yamaguchi.
Taipei Medical University entered into a department-level agreement with the Graduate School of Agriculture in 2006, and since then, they have signed further agreements with the Graduate School of Medicine, the Graduate School of Dentistry, and the Graduate School of Pharmaceutical Sciences.
Vice President Yamaguchi began by welcoming President Lin and his party and noted the achievements brought about through the universities' edcational and research exchanges. He introduced the next-generation synchrotron radiation facility, NanoTerasu, that is scheduled to start operating next year; the three-generation cohort study conducted by the Tohoku Medical Megabank Organization; and the future prospects for industry-academia collaboration at the Science Park to be constructed on the new extension to the Aobayama Campus.
President Lin expressed his gratitude to Tohoku University for hosting students from Taipei Medical University for short-term study opportunities through the Sakura Science Exchange Program organized by the Japan Science and Technology Agency (JST). Vice President Jackson Chieh-Hsi Wu spoke about his expectation that Tohoku University and Taipei Medical University will not only strengthen collaboration but also aim for further innovation, and that the two partners will cooperate in industry-academia efforts.
After a lively discussion, both parties agreed to continue to strengthen the existing good relationships between departments at their respective universities and to promote further exchanges.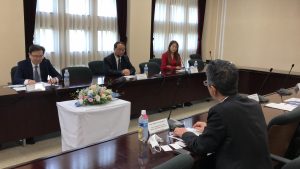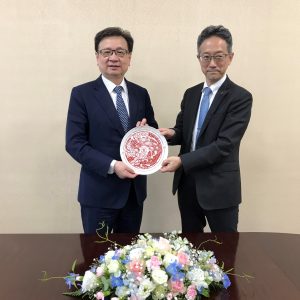 President Chien-Huang Lin of Taipei Medical University (left) with Vice President Masahiro Yamaguchi