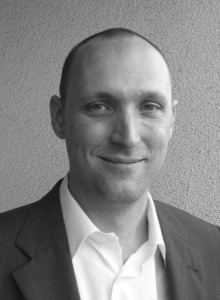 専門分野
日本宗教史(近代仏教と科学思想)
近代科学史(日本進化論の思想)
アジア主義
軍事思想史
---
学歴
PhD., History, The University of Chicago, U.S.A., 2009
B.A., Japanese Studies, Catholic University of Leuven, Belgium, 1999
職歴
Associate Professor, Tohoku University
Department of Global Japanese Studies, 2018-
Lecturer, Hokkaido University
Modern Japanese Studies Program, 2015-2018
Assistant Professor, University of Southern California
Department of History, 2011-2015
Research and Teaching Fellow, University of Cambridge
Needham Research Institute & Faculty for Asian and Middle Eastern Studies, 2009-2011
---
業績(抜粋)
単著
Darwin, Dharma, and the Divine: Evolutionary Theory and Religion in Modern Japan (Honolulu: University of Hawaii Press and the Weatherhead Institute at Columbia University, 2017)
論文
"Nichirenism, Utopianism, and Modernity: Rethinking Ishiwara Kanji's East-Asia League Movement," Japanese Journal for Religious Studies, 42/2, December 2015, pp. 235-274.
"Spencerism in Japan: Boom and Bust of A Theory (1868-1911)" in Bernard Lightman (Ed.), Global Spencerism: The Communication and Appropriation of a British Evolutionist (Leiden: Brill, 2015), pp. 56-77.
"Tezuka Osamu's Circle of Life: Vitalism, Evolution, and Buddhism," Mechademia (University of Minnesota Press) November 2013, Volume 8, Issue 1, pp. 34 – 47.
"'Philosophy' or 'Religion'? The Confrontation with Foreign Categories in Late Nineteenth Century Japan," Journal of the History of Ideas, vol. 69, n.1, January 2008, pp. 71-91.
「コケムシから哲学まで――近代日本の「進化論・生物学の哲学」の先駆者としての丘浅次郎」[From Moss Animals to Philosophy: Oka Asajirō, Modern Japan's pioneer in the Philosophy of Biology and Evolutionary Theory] (『日本哲学史研究』4 、75-99 頁、2007 年11 月)
"Tracing the Circle of Truth: Inoue Enryō on the History of Philosophy and Buddhism," The Eastern Buddhist (vol. xxxvi, December 2004), pp. 106-133.