Biophysics and Bioengineering Lab. (Toyabe group), Applied Physics, Grad. Sch. of Eng., Tohoku Univ.
東北大学 大学院工学研究科 応用物理学専攻 生物物理工学分野 (鳥谷部研究室)
2022.6.26
Toyabe's biophysics book will be out in August!
鳥谷部祥一著 『生物物理学』 日本評論社 物理学アドバンストシリーズ(大塚 孝治, 佐野 雅己, 宮下精二 編集, 2022)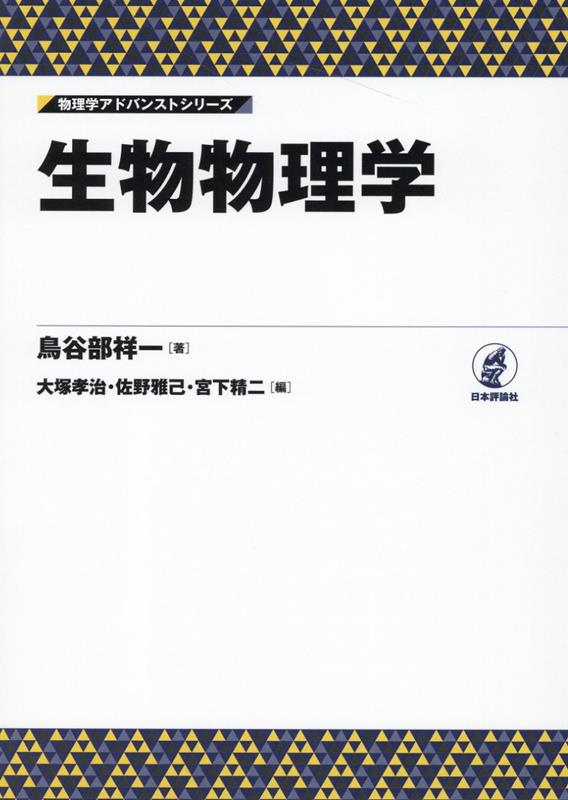 2022.6.9
Toyabe will organize an international workshop with David Sivak on 4 Aug. 2022
"Sendai2022: An Update on Molecular Machines: Open Challenges and New Perspectives"

2022.5.6
Toyabe's talk at APS meeting was featured by APS news.
2022.4.1
Assistant Professor Yusuke Sato (FRIS) was appointed as an Associate Professor of Kyushu Tech. Congrats!!
2022.3.1
Toyabe organized an online international workshop with Simone Pigolotti (OIST) and Suri Vaikuntanathan (U Chicago),
"Cells, energetics, and information: New perspectives on nonequilibrium systems" (online, 6-10 Jun 2022).
2022.1.1
Yohei Nakayama was promoted to assistant professor.
2021.11.27
Tomoki Kita was awarded the Student Presentation Award of Biophysical Society of Japan. Congrats!
2021.11.23
Toyabe organized a biophysics workshop for students.

2021.6.11
Kenta Ito won the Poster Award of Molecular Engine Meeting. Congrats!
2021.6.1
New postdoc Dr. Seim Lwin Aye joined us (Sato group) !!
2021.5.1
Nakamura was promoted to Associate Professor.
2021.4.1
Toyabe was promoted to Professor.
2021.1.8
Our old work was featured in Newton (Feb. 2021).
2020.11.20
Applied Physics Seminar by Prof. Ryota Iino.
2020.9.30
Seminar by Prof. Yoshiyuki Kageyama.
2020.9.24
Kenta Ito was awarded the Student Presentation Award of Biophysical Society of Japan.
2020.3.2
Dr. Yusuke Sato joined the group as an Assistant Professor.
2020.1.7
International workshop "Workshop on Physics of Soft Active and Living Matter."
2019.12.12
Seminar by Prof. Yoshiyuki Sowa.
2019.9
Assist. Prof. Nakamura was awarded the "Award for Outstanding Biophysics and Physicobiology Paper"
2019.6
Seminar by Dr. Yuki Koyano.
2019.5
Nature Physics featured our paper published in Phys. Rev. X.
2019.4
Press release "Stable majorities" (LMU Munich)
2019.4
Assist. Prof. Nakamura is awarded the H31 Kuroya Shogaku Award from the Japanese Society for Bacteriology.
2019.2.1
Dr. Yohei Nakayama joined the group as a Specially-Appointed Assistant Professor.
2018.12.26
Seminar by Prof. Yuki Izumida.
2018.12.3
Assoc. Prof. Toyabe is awarded the 12th Aoba Foundation for the Promotion of Engineering Award.
2018.11.20-21
Toyabe organized an international workshop with Hiroyuki Noji, Stefano Bo, and Chun-Biu Li,
"An Update on Molecular Motors: Open Challenges and New Perspectives"


2018.10.17
Seminar by Prof. Yusuke T. Maeda will be held on 17 Oct.
2018.9
Post Doc position is availab.e (closed).
2018.7
New project "Molecular Engines" started!
2018.5
Press release on Leptospira reseach.
2017.3
Prof. Kudo retired and was selected as the emeritus professor at Tohoku University.
2015.9.14
Assist. Prof. Nakamura is awarded the Early Career Award in Biophysics (Biophysical Society of Japan).
2014.10
We moved to a new building!