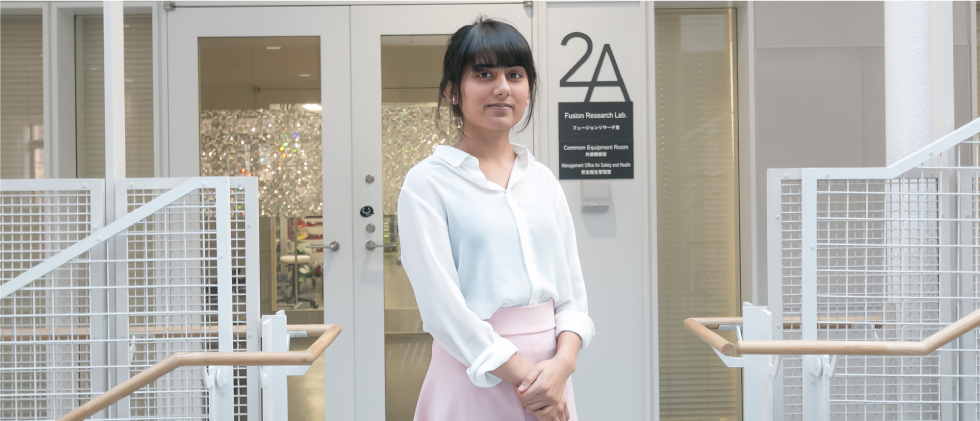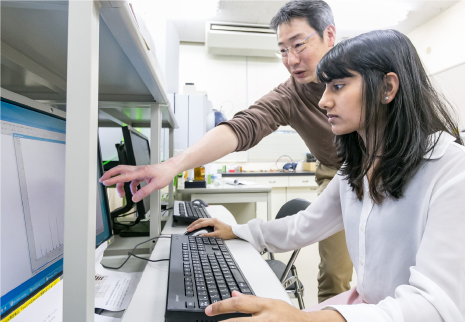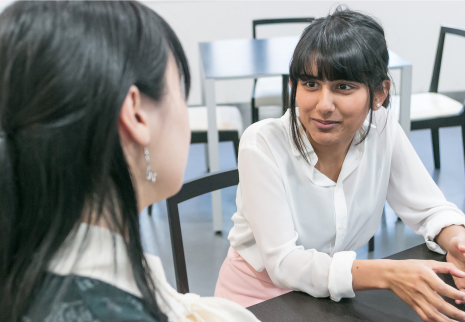 When we are sick, all we think about is taking medicine, which is the magical thing that relieves you from all the pain as soon as you gulp it down your throat. Have you ever taken some time to think about how it creates changes in your body and how it cures you?
Interested to learn more?
Want to do research in the field of Chemistry on your own?
If yes, it is about time you think about joining the AMC course at Tohoku University.
For me, my inquisitive nature and my curiosities towards science made me pursue chemistry as I grew. As there were no universities offering chemistry subjects as a major in my home Universities, I decided to study abroad. Luckily, I was introduced to Tohoku University at my High school by my teachers. Offering the best possible resources, like laboratories, proper guidance and good environment, together with courses in English and scholarship facilities, I believe I made the right choice. Tohoku University has allowed me to immerse myself in the world of science and has been preparing me each day for my future career.
Before applying, it is reasonable to think about the language barrier and different cultural environment. Every high school student would doubt that they could adjust themselves away from home. I can assure that, with friendly Japanese people around you, different club activities and Japanese language lessons, you will be able to immerse yourself and thrive in the Japanese culture. Moreover, there are so many part time jobs you could do if you have spare some time, which is a great opportunity that I would suggest for you to learn and get along with Japanese culture.
Lastly, I would like to say that Japan as offered me lots opportunities until now, and I look forward for more until I graduate.